What if a futuristic dream for the
biggest ship in the world
might just come true.
All we have seen similar illustrations in sci-fi publications or vintage popular science, trying to present a concept of a floating city in a completely mind-boggling way. Who has ever though that may live to see such a project given serious consideration and being on a step away from reality?
The city-ship may looks like the photo below, according to "
Freedom Ship
," which is the official website of the futuristic project: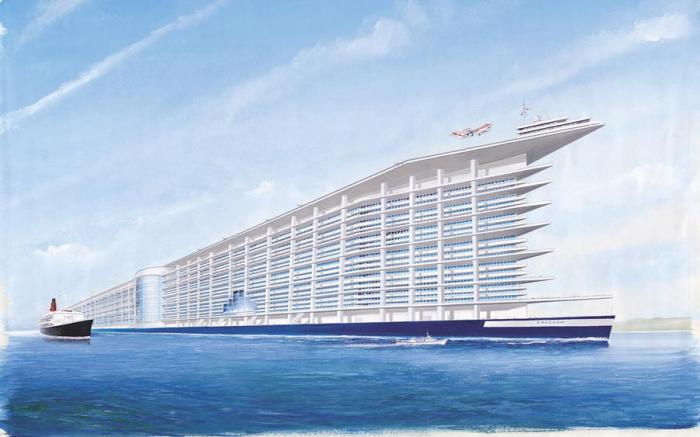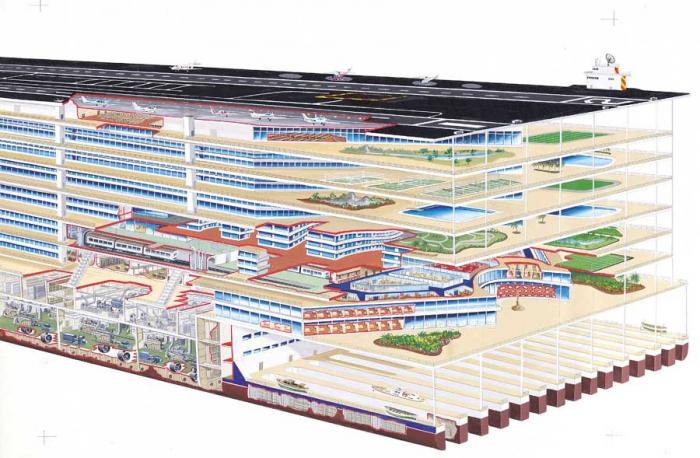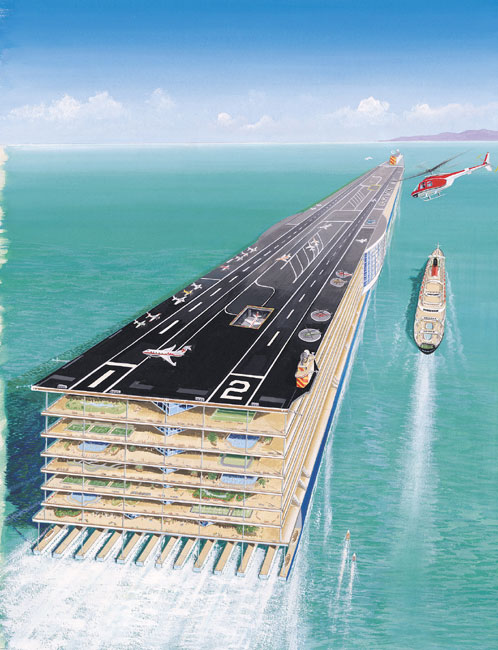 Try to imagine a mile-long of 25-story-tall buildings in the city of New York and after that try to image all those buildings floating on the water.
The project of the mega-giant new
Freedom Ship
is similar to a standard vessel. Indeed, the Freedom Ship project is nothing more than a giant barge vessel... but what if this enormous barge was assigned a worldwide sailing. What if we even make this enormous sailing barge an independent country on water.
Indeed, this Freedom Ship project may become the
world's biggest ship
and the largest man-made structure on the globe. This structure may be times bigger than the
biggest ship in the world Maersk Mc-Kinney Moller
and can be even put in one category as the
Tower of Babel
. The building of this spectacular Freedom Ship project will be highly vulnerable to a grandiose failure, even if miraculously constructed the new biggest ship in the world (the most recent information for the
Freedom Ship project
was published in February 2005, and everything around the mega-project revolved around financing). So far, we can just dream on realization of the project, looking at the pictures:

Looking at the
Freedom Ship
pictures we can notice the similarity of the entire concept of the project with the model of an airport on top of an enormous building made in 1928. It was a project of Los Angeles architects, who expected private airplanes to replace the car traffic in th near future; hence this 300-metres long roof-top airstrip: