Norwegian supplier Hydroniq Coolers has won contracts from Samsung Heavy Industries Co. Ltd. to deliver the cooling system for the engines of the six LNG-fuelled shuttle tankers the shipbuilder is constructing for Teekay Offshore.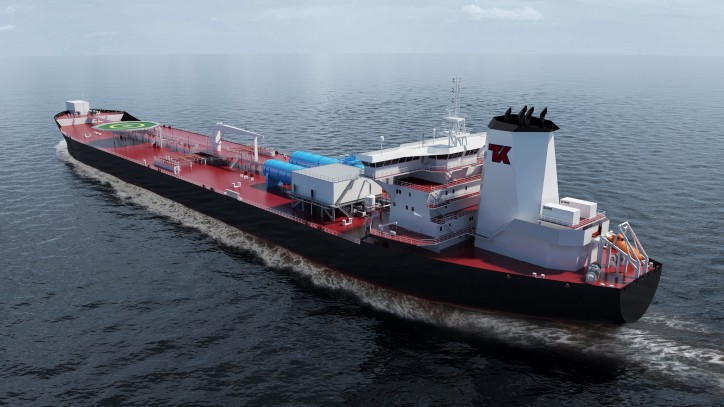 Under the contracts, Hydroniq Coolers – formerly named Sperre Coolers – will deliver its Hydroniq Rack seawater cooling solution that is integrated in the hull below the main engine room of the vessels. Marine cooling systems are utilised to reduce temperatures in the ships' engines and other auxiliary systems through use of seawater.
Hydroniq Coolers has not disclosed the value of the contracts.
"Teekay Offshore and Samsung have chosen the industry's most energy efficient and maintenance friendly efficient marine seawater cooler. Put simply, it will contribute towards reducing Teekay Offshore's operating expenditure to a minimum. We believe our solution is a good match for the impressive environmental profile of these shuttle tankers. Teekay Offshore is highly dedicated to sustainable shipping and we are proud to be able to support their vision," says Inge Bøen, CEO of Hydroniq Coolers.
Samsung Heavy Industries is building six Suezmax-size, DP2 shuttle tankers for Teekay Offshore. The newbuild tankers are constructed based on Teekay Offshore's new Shuttle Spirit design which incorporates proven technologies to increase fuel efficiency and reduce emissions, including LNG propulsion technology. Once on the water, they are said to be the most environmentally friendly shuttle tankers ever built.
The Hydroniq Rack seawater cooler offers several operational and economic advantages compared with traditional plate heat exchangers. As the cooling system is integrated in the hull, a lot of space is freed up in normally cramped engine rooms. Additionally, a hull-integrated solution means reduced energy consumption for the seawater pumps, which results in lower operating expenditure.
"Our Rack marine cooling system is specially adapted to each vessel. This means that it is designed to reduce overhaul downtime and increase maintenance intervals substantially. When maintenance is required, Teekay Offshore's vessel crew can perform it themselves, which translates to further operational cost savings," says Inge Bøen.
The six vessels will be delivered in the period 2019 to 2021. Hydroniq Coolers will make its final equipment deliveries to the South Korean yard in the third quarter of 2019.
Hydroniq Coolers delivers marine cooling solutions to vessels that operate within offshore, shipping, cruise, passenger transport, fishery and fish farming. Shipowners, yards and ship designers are among the company's customers and cooperation partners.
The company is owned by Norwegian investment company SMV Invest AS (formerly Sperre Mek. Verksted AS).  
Source: Hydronic