Clive Palmer, Chairman of
Blue Star Line
, announced on Thursday, September 19, that the company has conducted the 1st
testing model of Titanic II
in alliance with the Hamburg Ship Model Basin (
HSVA
) consulting group and a German hydrodynamic service.
The new
HSVA's 5000th test model
was a 9,3-meres long
wooden model of Titanic II
, which was put through propulsion and power testing in a tank, long 300-metres at the facilities of Hamburg Ship Model Basin. The tests of the new test model of Titanic II at HSVA were conducted between September 9-12.
The new Titanic II model must be launched in 2016 in China, before its maiden sailing retracing the initial voyage of the
sunken cruise liner Titanic
.
"The wooden model of Titanic II, will be tested in open waters, which is very important part of the entire Titanic II project" stated
Clive Palmer
.
Speed test of the new model of Titanic II is going to be conducted at 23 knots speed, which test is really important for evaluating the power and speed performance of the new Titanic prototype.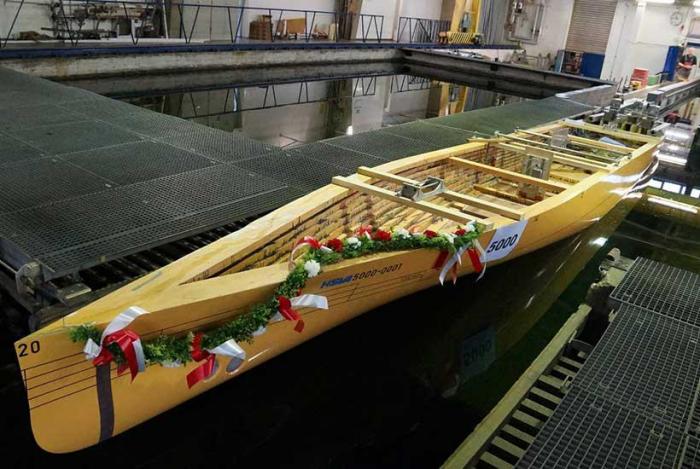 Blue Star Line
, the company owner of the new project was represented by Baljeet Singh, Director of the Titanic II World Project. "We are all waiting to see the new Titanic II test results," said Mr. Singh.
Dr. Uwe Hollenbach, the Director of Resistance and Propulsion of HSVA, stated that Hamburg Ship Model Basin was very glad for his participation in the building process of the new Titanic prototype.
"The prototype of the legendary sunken cruise ship was given the model number 5000 of HSVA," stated Dr. Hollenbach.
Blue Star Line made a naming ceremony in honour of the new Titanic II project and also launched the new Titanic prototype.
According to the statement of Dr. Hollenbach, the conducted test will be the most reliable method for a prototype of a ship such as the new Titanic II project.
"The new project of a Titanic prototype has completely different structure parameters (different hull of the conventional ships nowadays) therefore these parameters are unsuitable as references," stated Dr. Hollenbach.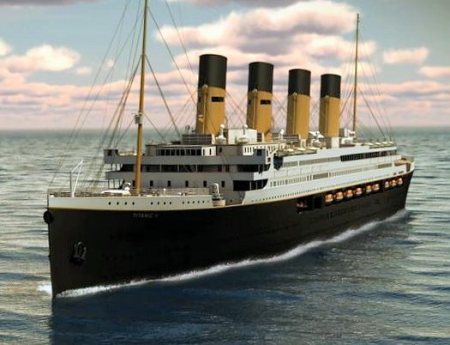 The Chairman of Blue Star Line, Mr. Clive Palmer announced last year, on 30th of April, that he intended to construct and launch the prototype of the sunken cruise ship Titanic. That announcement came 100 years after the last sail of the original ship Titanic.
The sunken ship Titanic was commissioned by the company of
White Star Line
and she was the biggest cruise ship on that time, at its just 270-metres in length, 53-metres beam and approximate weight of 40,000 tonnes.
According to the statement of Mr. Clive Palmer, the
new prototype, Titanic II
will have similar dimension as Titanic with 9 decks and 840 cabins onboard. Bow thrusters for increased manoeuvrability, diesel generation enlarged rudder, bulbous bow for higher fuel efficiency and on the whole changes below the water line including welding and not riveting will be the main differences from the original ship Titanic.