Russia's Northern Fleet has discovered a new island in the Arctic. An expedition was able to make several important discoveries in which the most valuable is the formation of a new island in the Franz Josef Land archipelago.

Capt. 1st Rank Vadim Serga from the Russian Navy announced:

"During hydrographic research at the Franz Josef Land archipelago, the expedition discovered a strait dividing Northbrook Island into two parts,"
"The participants of the expedition carried out topographic mapping of the shoreline and measured depths along the new strait,".


Information from representatives of the Russian Northern Fleet said that in the expedition participated the Horizon research vessel and the MB-56 tugboat. It has to be noticed not known for the moment stretch of rocks near the Alexandra Land island and new alterations of the the shoreline of Hall Island. These territories are in the boundaries of Franz Josef Land.

We had to wait 6 years until it was confirmed that the isthmus that was a "bridge" between the eastern and western parts of Northbrook Island had gone and a new island appeared on the horizon. These lands were difficult for exploration because of the bad weather.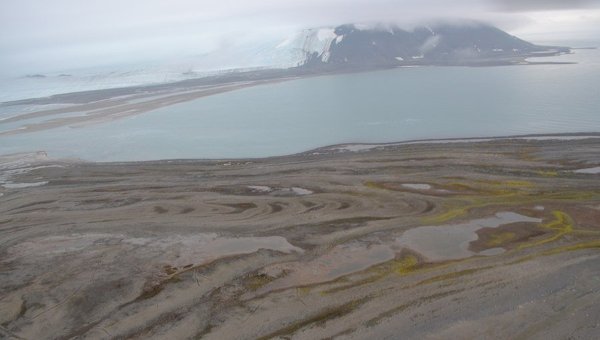 Credits: RIA Novosti

Last year an expedition of the "Rossiya" nuclear icebreaker was successful and photographs were taken and the new island was registerd with its boundaries of the coastline. The new island has to be named now by a special governmental commission.

Background information:
Franz Josef Land archipelago - represents 191 ice-covered islands(16,000 square kilometers (6,200 square miles)). The area is located far north of Russia. For the first time the territory was found in 1865 by Norwegian sealers, but all was forgotten for unknown reasons.

More official information come from 1873 when the Austro-Hungarian North Pole Expedition led by polar explorers Julius von Payer and Karl Weyprecht visited the location and had named it to the Austro-Hungarian emperor Franz Joseph I. The expedition was not sponsored by the empire and for that reason did not become part of Austro-Hungarian empire.

The Soviet Union had taken the archipelago in 1926 and used the territory for military and research activities.