The Greenpeace activists that made an attempt to board a Russian Arctic oil platform will be prosecuted by Russia for piracy. The number of people that will face charges is about 30, different nationality.

The first step of the process will be lead by the Russia's Investigative Committee that will question the Greenpeace activist for their intentions. The Arctic Sunrise was sent to Murmansk and is towed at the port.

The Committee decided that all crew members from the ship that assaulted the oil platform have to be prosecuted and to be punished for their actions. The Arctic Sunrise, Greenpeace owned ship and the crew were detained 4 days ago after 2 Greenpeace activists make an attempt to board the Gazprom offshore platform expressing in such way their opinion for all oil exploration activities in the Arctic.

The ship of the Greenpeace activists was stormed by armed Russian men dropped by a helicopter and quickly captured the vessel.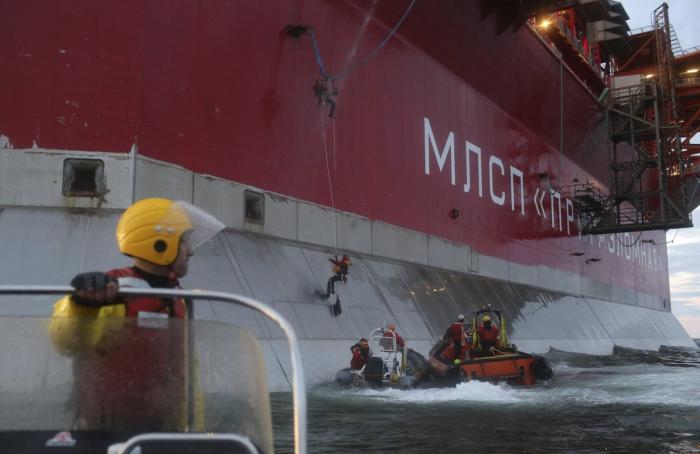 Greenpeace announced:

"Greenpeace International lawyers are demanding immediate access to the 30 activists who have been held for over four days without legal or consular assistance. It is still not known whether Russia intends to lay formal charges and Greenpeace has not received any formal contact from the authorities,".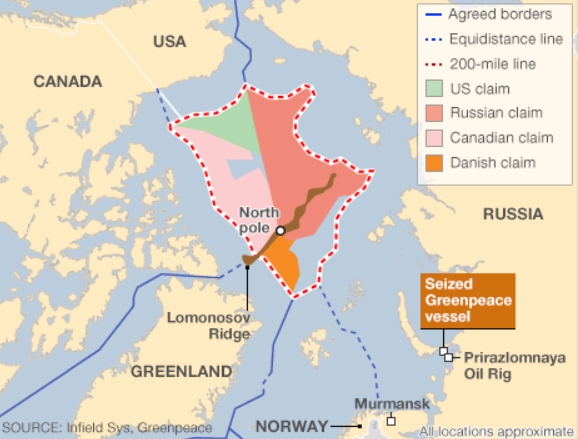 According to the environmental organization the protest was peaceful and was not planned to harm anything. Greenpeace also informed:

"Our activists did nothing to warrant the reaction we've seen from the Russian authorities,".


Crew from the Arctic Sunrise is from different countries such as: Australia, Brazil, Canada, Denmark, France, New Zealand, Russia, the UK and the US.


Investigative Committee spokesman Vladimir Markin explained that the protest was
"an attempt to seize a drilling platform by storm" and also added that their ship "was loaded with electronics whose purpose was not clear".
"It's hard to believe that the so-called activists did not know that the platform is an installation with a high hazard level, and any unauthorised actions on it can lead to an accident, which would not only endanger the people aboard it but also the ecology, which is being protected zealously,"


The Greenpeace activists will be prosecuted according to law for "an attack on a ship at sea or on a river, with the aim of seizing someone else's property, using violence or the threat of violence".
The Greenpeace crew could be jailed for a term of up to 15 years, depending on the gravity of the offence, and a fine of up to 500,000 roubles (£10,000; $15,000).
MORE:
Russian guards attacked Greenpeace Arctic ship after oil protest