South China Sea
was a deadly place in the recent days after a Typhoon Wutip wrecked 2 Chinese fishing ships and sent 47 fishermen in obscurity, according to the Chinese Coast Guard reports.
Both sunken fishing vessels were attempting to navigate gales close to Xisha islands, around 175 nautical miles from the Hainan province of China.
The rescue team of the Chinese coast guard found 13 survivors so far, and the operation for searching the other missing fishermen is continuing.
Three other fishing vessels were also affected by the Wutip Typhoon on September 21, but did not sustain serious damages and no injured people reported.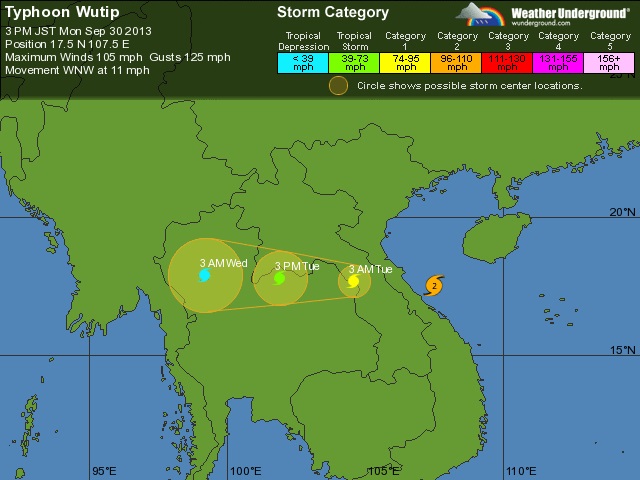 The Chinese maritime officials upgraded the wave warning to orange from yellow, which is the 2nd highest of a 4-tier colour-coded as the Wutip Typhoon approached Chinese land.
There is a potential threat of storm tides from Sunday to Monday in Hainan, Guangdong and Guangxi, reported the National Marine Environmental Forecasting Center (
NMEFC
). The Typhoon Wutip is being reported to make landfall on the central coast of Vietnam on Tuesday (October 1).
The government of Vietnam already evacuated almost 70,000 people from areas, which might be affected by the Wutip Typhoon, reported the National Flood and Storm Control Department (
NFSCD
) of Vietnam.