Since delivery of the first CABU combination carrier in 2001, Klaveness Combination Carrier's current fleet of 10 vessels has performed around 1 300 shipments in the main trading pattern between Far East and Middle East to Australia and US Gulf and Brazil. MV Bakkedal, therefore, made a historic visit this week, when it was the first CABU to ever visit Norway. Only 60 km from the small village she was named after, Bakkedal in Vindafjorden in Rogaland.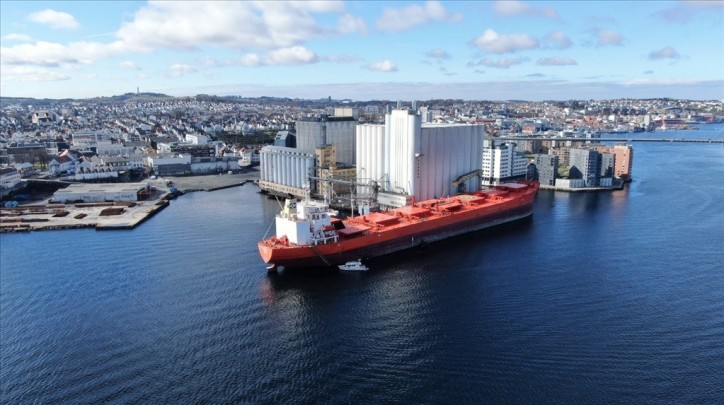 With her impressive 72 562 DWT, the 2007-built "Bakkedal" did not arrive to the city of Stavanger unnoticed. Docked at Felleskjøpet, Stavanger Havnesilo she is located a few minutes drive from the city center. With the capacity to transport caustic soda solution (CSS), liquid fertilizer (UAN), molasses (liquid sugar), and all types of dry bulk commodities, one might wonder why she embarked on this journey to Norway after 12 years at sea.
On her current voyage, "Bakkedal" has carried about 50,200 mt of molasses from India via the Suez Canal to three ports in the Netherlands, Belgium, Ireland in addition to Stavanger.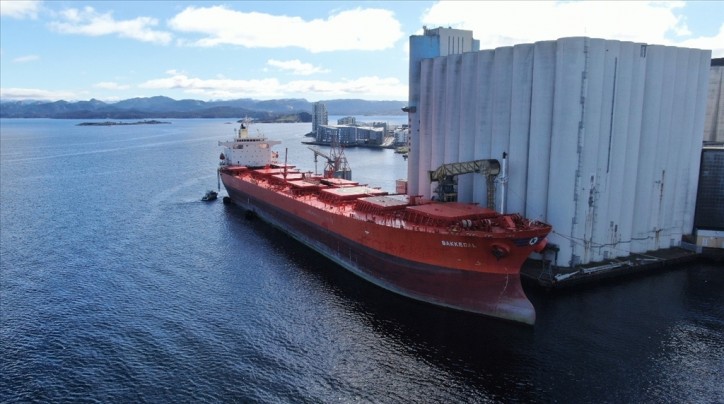 Since the CABUs do the transportation work of both a standard tanker vessel and a dry bulk vessel with a trading pattern with minimum ballast, they are around 40% more energy efficient and have a 40% lower carbon footprint compared to standard vessels.
It's not every day that a CABU travels the Norwegian fjords
The discharging of molasses requires an optimal temperature range and can take up to several days on a vessel of this size. This made it possible to invite guests, business contacts and Klaveness employees, on a visit to learn more about how a CABU is designed to optimize transport by sea.
The vessel will leave Stavanger port shortly and travel onwards to Murmansk to carry iron ore back to the Far East.   
Source: Klaveness