LILAC container ship managed by CMA CGM had fire problems in one of the cargo holds, the situation must not be underestimated. The fire has been discovered in the weekend when LILAC was near Cape Town. The vessel was at anchor off the Port of Table Bay and fully loaded with containers.

In Saturday morning South Africa's Transnet National Ports Authority has received a signal for fire on board the CMA CGM container ship, MV Lilac while at anchor, 1NM of the port. A white smoke has been spotted and in any case the National Sea and Rescue institute have sent 4 rescue crafts to be placed on stand-by near the ship.

The Captain of the container ship MV Lilac has given permission of NSRI rescuers to board the ship in order to investigate the fire threat. The ship had 21 crew members on board all of them are safe and not injured.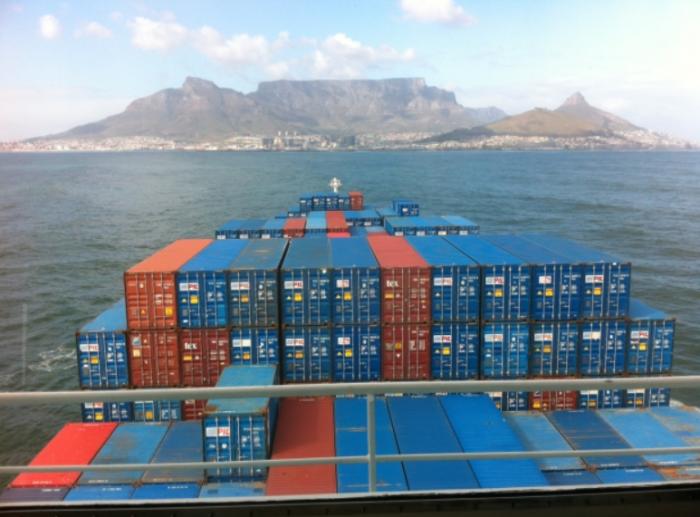 Update: A Port Control ships Pilot is expected to be airlifted by helicopter to the MV LILAC and the CGA CGM container ship will be sent to the Container Docks in the Port of Table Bay where they will be inspected by Cape Town Fire and Rescue Services who will investigate the fire and will fight the blaze if there is need.

There is information that the fire was in hold number 2. Cape Town Fire and Rescue Services were sent to the location of the container ship LILAC but have not boarded the ship.

The situation must not to be underestimated but the fire is not so serious. The crew members were trying to extinguish the blaze with CO2 equipment on board the ship.
| | |
| --- | --- |
| FLAG | HONG KONG |
| SHIP TYPE | CONTAINER SHIP |
| BUILT | 2005 |
| SIZE | 220 X 30 M |
| IMO | 9314923 |