The Northwest Seaport Alliance welcomed the ZIM Ningbo to its North Harbor on Friday (Apr05). ZIM is expanding its presence at the NWSA by joining the 2M trans-Pacific service calling at Terminal 46 in Seattle.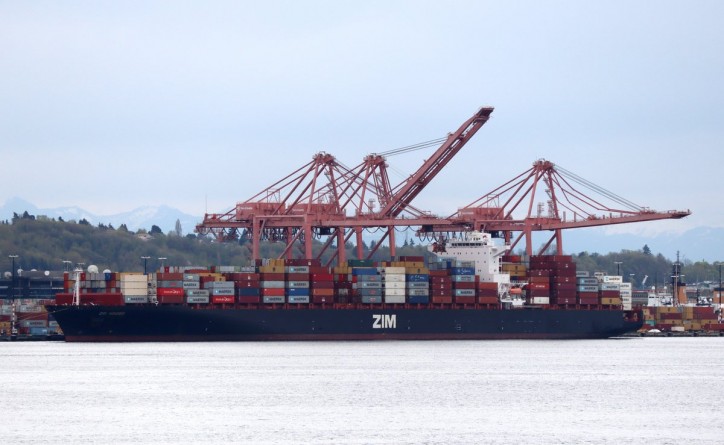 ZIM will have four of its own vessels in the weekly ZP9 service with increased capacity to serve the NWSA gateway. This will be the first regular call of ZIM vessels at the NWSA since the spring of 2017.
"We are proud to welcome ZIM back to our family of steamship lines calling at The Northwest Seaport Alliance," said Port of Seattle Commissioner Courtney Gregoire. "This new weekly service and the cargo it brings means good-paying jobs and revenue for our region."
"ZIM is looking forward to bringing our vessels back to The Northwest Seaport Alliance's North Harbor, enabling us to expand our service capability in this important market," said Elise Ha, vice president of West Coast Branch, ZIM USA. "We appreciate the partnership with the NWSA and their high level of customer focus and look forward to growing our relationship."
This new weekly rotation will consist of the following ports: Kaohsiung—Xiamen—Yantian—Ningbo—Shanghai—Pusan—Vancouver, B.C.—Seattle—Yokohama—Pusan—Kaohsiung.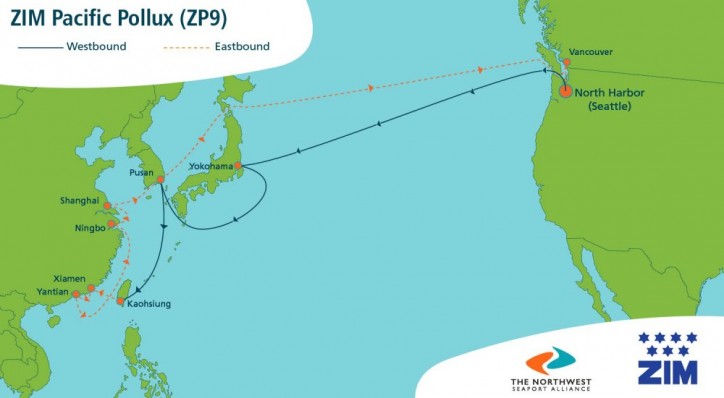 Founded in 1945, ZIM is the world's 11th largest container shipping company, operating a fleet of 70 ships with 347,517 TEU capacity. ZIM has more than 170 offices and representatives in over 100 countries throughout the world.
About The Northwest Seaport Alliance
The Northwest Seaport Alliance is a marine cargo operating partnership of the ports of Seattle and Tacoma. Combined, the ports are the fourth-largest container gateway in North America. Regional marine cargo facilities also are a major center for bulk, breakbulk, project/heavy-lift cargoes, automobiles and trucks.
Source: ZIM