Admiral Siyavash Jarreh , Lieutenant Commander of the Iranian Navy for Operations, reported that the Navy's 27th fleet of warship timely prevented an attempt of pirates to hijack an Iranian oil tanker in in the Gulf of Aden, international waters.
Jarreh also added that the pirates strengthened their forces on eight boats and came back but the Iranian Navy's fleet successfully defended the tanker. After that the Iranian tanker was escorted through the waterway and it followed its original route in safe.
Admiral Khordad Hakimi, Commander of the Iranian Army's 4th Naval Zone,in late September reported to FNA in the Northern port city of Anzali that the Islamic Republic of Iran's Navy deployed in the Gulf of Aden has already escorted 1,538 cargo ships.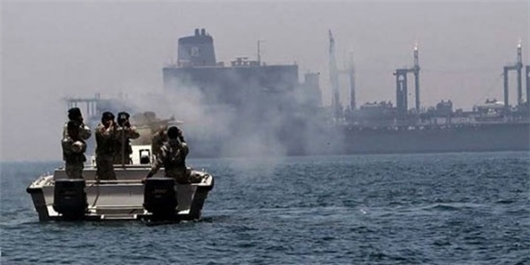 The total number of 112 cargo ships and oil tankers were tried to be hijacked by the pirates in international waters by without any success due to the fast reaction of the Iranian Navy warships deployed in the Gulf of Aden.
According to admiral Hakimi the Iranian Navy's 27th flotilla of warships, which includes the Khark helicopter carrier and Sabalan destroyer, has anchored in Sudan. He added that their presence in the high seas protects the country's cargo ships and oil tankers against pirates' attempts.
Also, he said, that the Iranian Navy's successfully guard domestic and international interest and deserve to be called " influential force".
Admiral Habibollah Sayyari, Iran's Navy Commander, also reported that the said the 27th flotilla was dispatched to protect the Iranian cargo ships and oil tankers against pirates in August. This happened after the returning of the 26th fleet of the Iranian Navy, which includes the Bandar Abbas warship and the Alvand destroyer, at home.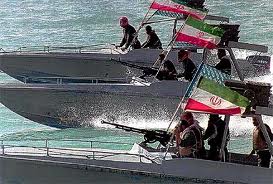 The mission of the 26th Fleet was mainly in the Red Sea, the Northern Indian Ocean and also in the Gulf of Aden. They also visited several ports in Djibouti and Oman.
The mission of the warships to provide security for the Iranian commercial ships and oil tankers in the open sea has began since November 2008. The Iranian Navy dispatched their fleet to patrol against pirate in the Gulf of Aden after MV Delight, and Iranian-chartered cargo ship, was hijacked off the coast of Yemen by Somalian pirates.
The international seas in the Gulf of Aden are an important energy corridor because it is the connection between the Suez Canal, Mediterranean sea and the Indian Ocean and the Persian Gulf oil is shipped via the Suez Canal to the West.
UN Security Council resolutions states that different countries are allowed, even with prior notice to Somali government, to dispatch their warships in the coastal waters of Somalia and in the Gulf of Aden and to conduct anti-piracy activities.