Ocean Infinity, the next generation seabed survey and ocean exploration company, confirms that, having entered into an agreement with Ardent, the marine services company, it has now completed a project which entailed conducting urgent subsea search, inspection and operations on the wreck of the MV Grande America, which sank in the Bay of Biscay on 12 March.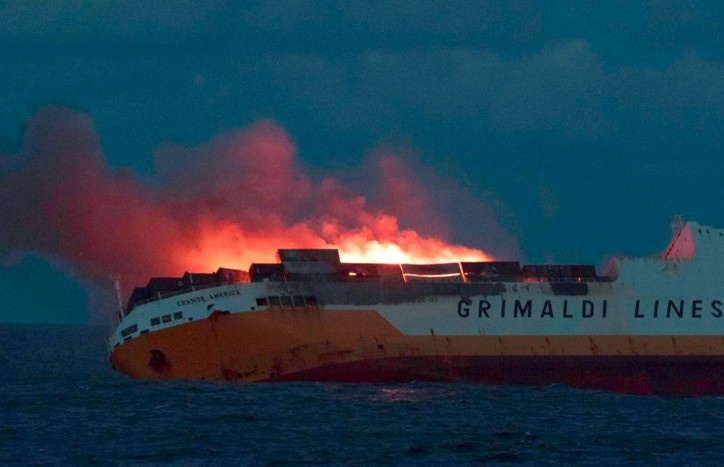 Using its fleet of Autonomous Underwater Vehicles to locate the wreck, and its world-class Remotely Operated Underwater Vehicles (ROVs), Ocean Infinity has been conducting a programme of inspection and operations, in order to determine the state of the Grande America.
The mission was conducted from Ocean Infinity's vessel Island Pride which had been in Gibraltar prior to this tasking.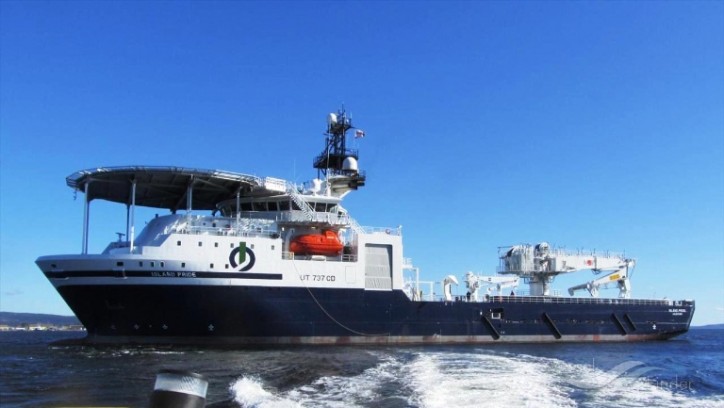 Oliver Plunkett, Ocean Infinity's CEO, said: "We are pleased that we were able to rapidly deploy Island Pride, in answer to the call for assistance following the loss.  At a depth of approximately 4,600m, our data gathering technology was used to assess the state of the wreck, and the high quality imagery that we collected was pivotal in guiding our ROV team in executing the subsequent intervention.

"Emergency response, whether it's a loss of assets, damaged infrastructure or where there is the potential for environmental impact, is a key part of Ocean Infinity's offering.  With three permanently mobilised highly capable vessels, each with a complete set of the latest deep water technology tools, deployed across the globe, we are uniquely placed to react quickly to crisis situations across the world's oceans."
Related news:
HMS Argyll rescues 27 crew from blazing ship in the Bay of Biscay (Video)
UPDATE: Grimaldi's RoRo container vessel Grande America sank in the Bay of Biscay; Priority given to anti-pollution measures
Source:  Ocean Infinity