Oceaneering International, Inc. (Oceaneering) announced on Monday (Apr22) that the company has taken delivery of the advanced subsea construction support vessel, Ocean Evolution.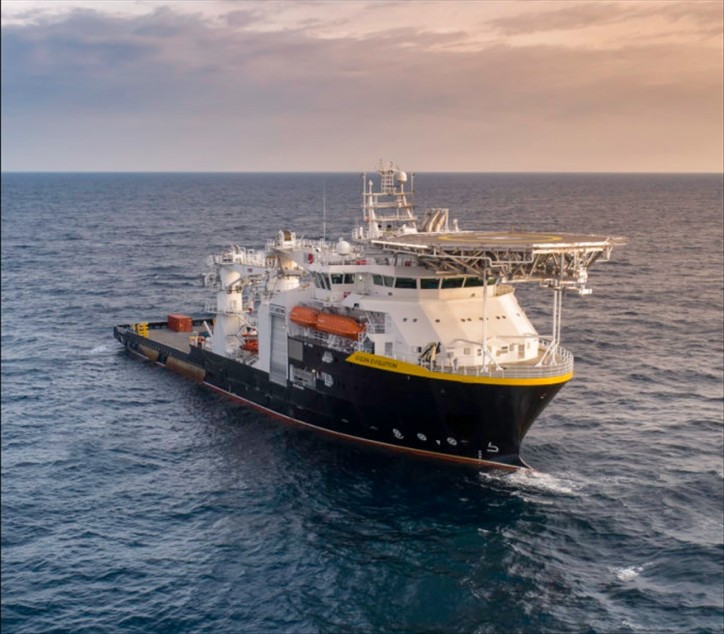 The vessel has completed sea trials and received all necessary ABS and U.S. Coast Guard certifications and is currently in Port Fourchon, Louisiana, completing final outfitting and preparing for project work scheduled to begin in June.
The Ocean Evolution is the most advanced, U.S.-flagged, Jones Act-compliant, multi-service vessel (MSV) in the market. Its capabilities are headlined by its 250 mT active heave compensated (AHC) crane, two work-class remotely operated vehicles (ROVs) with AHC launch systems, survey systems and subsea tooling all built for work in up to 4,000 m water depths. The vessel serves the deepwater stimulation and intervention needs of our customers with its well stimulation and well intervention design, ABS Well Stimulation and Well Intervention (WS/WI) ready notation and under deck capacity to store special products.
Mike Ellis, Vice President, Subsea Projects, said, "The Ocean Evolution is a world class vessel ready to service the construction and intervention needs of our customers in deepwater. We are excited about the upcoming integrated services that will be provided with this vessel when combined with Oceaneering's portfolio of subsea products and services. This combination will provide unmatched productivity, safety, and value for many years to come."
Source: Oceaneering