Jiangsu Zhenjiang Shipyard has announced the delivery of ASD ferry GAO GANG DU9 on April 23, 2019.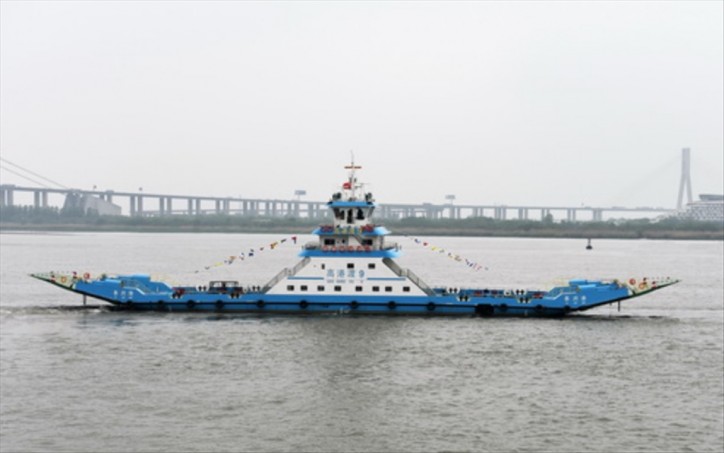 The ferry was built for Taizhou Gaogang Ferry Co., Ltd. 
The vessel has the length of 79.5m, breadth of 14.7m, depth of 3.3m, four car lanes, main deck axil load of 30T, maximum wheel load of 7.5T and weight of 457T.
Source: Jiangsu Zhenjiang Shipyard