Yesterday was the trial of
Roland Wilson
, who is former lieutenant of the
Royal Navy
,
accused of negligence
. Ronald Wilson was participating in the race of the 1st day of the regatta with his 7-man crew members onboard, when their sail boat was hit by the
Hanne Knutsen
tanker ship.
The
Atalanta of Chester
, 11-metre long
Royal Naval Sailing Association's
yacht is thought to be manned by several serving commanders and chief petty officers.
There were thousands of people at the time of the
accident between the Hanne Knutsen tanker and Atalanta of Chester yacht
, who were watching the race. The tanker ship Hanne Knutsen was sailing straight forward while the Ronald Wilson's yacht got on her road. The mast of Atalanta of Chester yacht was ripped from the tanker's anchor (
watch the video of collision between Atalanta of Chester and Hanne Knutsen below
).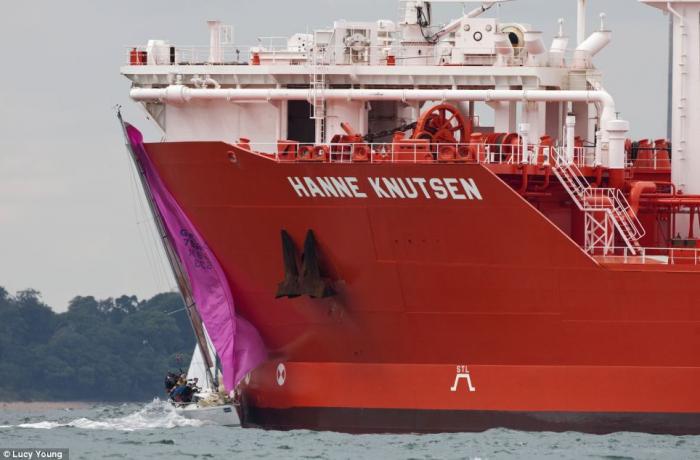 Some of the 7-man crew succeeded to jump in the water after the crash and some remained on the yacht. As is seen on the video, rescue vessels instantly responded and managed the situation, but there was 1 crew member who
was injured
.
The injured crew member was transported to the nearby hospital in Newport, Isle of Wight and was announced to have a gash to the head.
On 6th August, 2011 the fully-laden Hanne Knutsen tanker ship was sailing to
The Solent
, en route to Isle of Wight.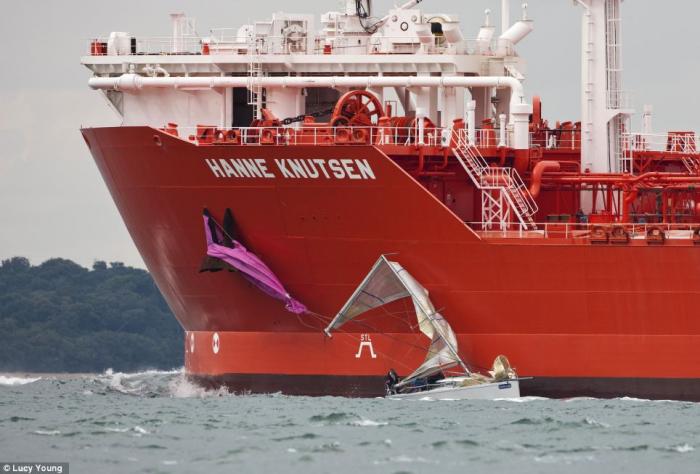 Due to her size, the Hanne Knutsen tanker ship had to be escorted by 2 tug vessels after the accident and remained within a strict channel, which was marked by buoys.
The captain of the
collided Atalanta of Chester yacht
, Ronald Wilson, 31-year-old, was accused of breaching the maritime law by ignoring the exclusion area and crossing the narrow channel.
Ronald Wilson denied
3 of the court's charges of crossing the shipping channel, which was used bu the Hanne Knutsen, failing to maintain a proper lookout and impending the passage of the Hanne Knutsen oil tanker.
Next trial was set for 7th of October at
Southhampton magistrates' court
.