Monaco-based LNG shipper GasLog said it has held a keel laying ceremony for its liquefied natural gas carrier currently under construction at the South Korean Samsung Heavy Industries shipyard.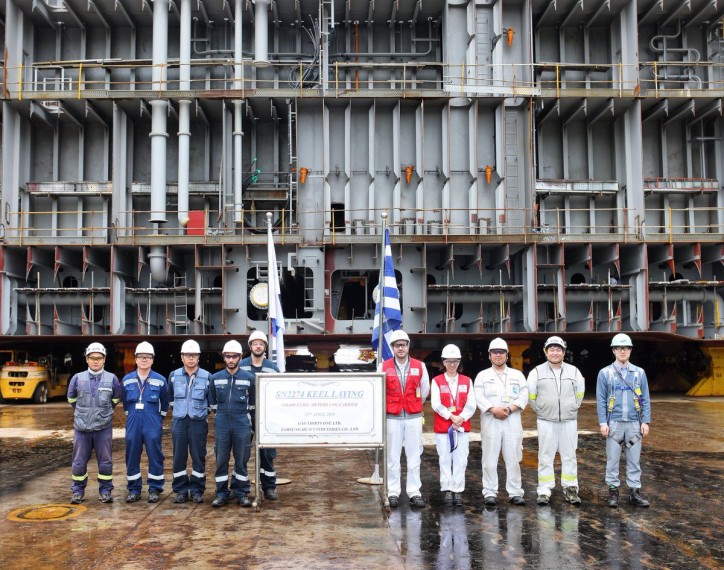 According to GasLog's website, the vessel-hull number 2274 will be capable of transporting 180,000 cubic meters of the chilled fuel.
The vessel features a two-stroke diesel engine with low-pressure gas injection, the data shows. Delivery of the vessel is set for 2020.
GasLog currently has seven vessels on order, three 174,000-cbm vessels, and four 180,000-cbm tankers all featuring two-stroke diesel engines with low-pressure gas injection, with deliveries scheduled throughout 2020 and 2021.
Source: LNGWorldNews