Satellite imagery applied for the first time successfully in a tanker pollution case.

Maritime and coastguard agency of the UK (MCA) announced it applied for the first time successfully satellite evidences in pollution prosecution.

European maritime safety agency (EMSA) satellite, spotted a slick traces in the aquatory between the Scilly isles and Lands End. EMSA reported to the UK MCA. The danger was classified as red alert. The ship responsible for the slick was Maersk's Singapore flagged tanker Maersk Kiera.

Maersk Keira's master confirmed such operations were being carried out as they had a palm oil cargo discharge but their actions were in compliance with International regulations.

According to the Dangerous or Noxious liquid substances in Bulk regulations 1996 (SI 3010) palm oil can only be discharged in sea waters at least 12 miles off the closest coast.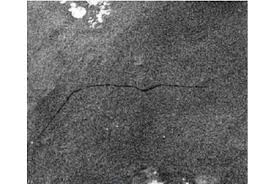 Maersk, the owners of Maersk Kiera, were contacted on the 11th of March, 2012. They announced that Maersk Kiera had indeed carried cleaning operation but their vessel didn't penetrate the 12 miles zone. Satellite pictures however prove the slick was left when Maersk Kiera was within the 12 miles zone. Maersk were forced to acknowledge violation of the UK Pollution laws, the next day.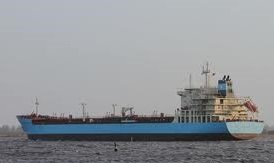 Maersk subsidiary, Tankers Singapore Pte Limited were sentenced to pay a £15,000 fine, prosecution costs of £7404,88 and £120 victim surcharge.

Judge John Richardson, commented that Maersk had not made any substantial defensive actions in court. The judge concluded the case was a medium to high risk case.

Maritime & Coastguard Agency's head of the Enforcement captain Jeremy Smart stated:

"This is the first time satellite imagery has been successfully used as primary evidence in a maritime pollution prosecution brought by the Maritime and Coastguard Agency. The Agency will use all means available to identify and prosecute those carrying out illegal discharges within the UK Pollution Control Zone."