CHENGLU 15, a 8,461-ton cargo ship, Panama flagged , sank after a storm in the waters off South Korea's southeastern port of Pohang, South Korea, on Tuesday at around 9:30 pm local time.

According to coast guard officers, the
vessel hit a seawall
and sank. Eight of all the 19 crew members have been rescued, 10 died and one is still missing.
CHENGLU 15 is Panama flagged but owned by a
Lishen International Shipping Group Corp
, China, in Zhejiang province. The Chinese Consulate General confirmed that onboard there were 19 people – 18 Chinese and one from Vietnam. The cargo ship had unloaded its freight and was about to anchor off for Japan but the big waves sent it against the seawall.
Coast guard officers
stated that the vessel was carrying nearly 130 tons of diesel fuel and
bunker oil
.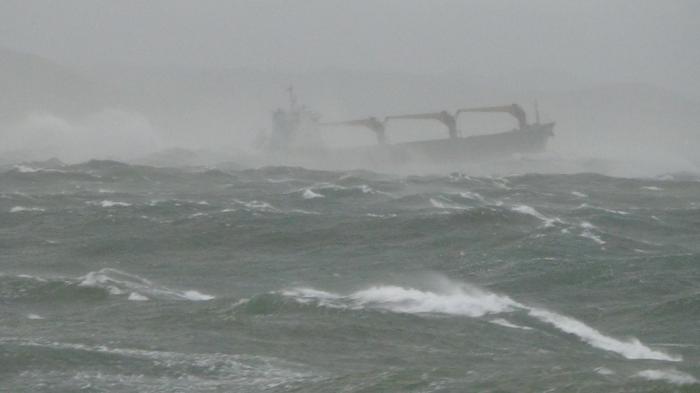 The waves and strong winds detained the rescue operation and all the 19 crew members were missing for about 14 hours after the incident.
The rescue operation is conducted by the
South Korea Coast Guard
. Early, on Wednesday, eight crew members have been rescued. Some were floating, others were in front of the partly sank ship and they were wearing life jackets.
Speaking on condition of anonymity, officers of the coast guard said that they still were not authorized to report on this issue to the media.
The bodies of ten dead sailors have been found so far, one is still missing.
The rescue operation joined 4 people sent by the Chinese Consulate General in Busan.