The famous ship Queen Elizabeth 2 is about to be converted to a 5 star luxury hotel by COSCO. The Chinese company was chosen to do the job. Dubai's QE2 is planned to become a floating hotel.

Zhoushan shipyard managed by COSCO signed the contract to convert the cabins into suites with dimensions from 60 to 150㎡. The Chinese company must renovate the interior of the ship Queen Elizabeth 2 - ballroom, restaurants, lounges, cinema, maritime museum, and the shop. The final stage of the completion of the project is 2015.

COSCO Shipyard Group is a company between China Ocean Shipping Company (COSCO) and Singapore's Sembcorp Marine. The maritime business of the joint venture is ship repair and conversion, newbuilding, conversions and offshore unit construction.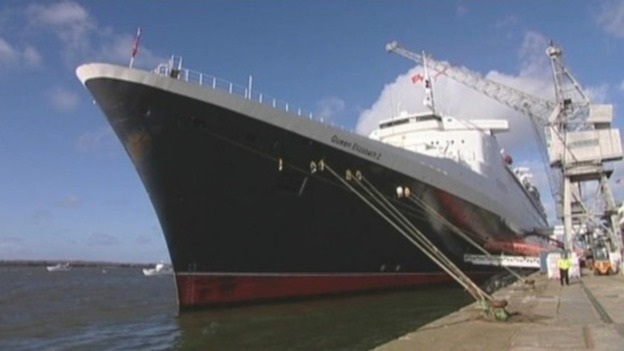 The 2 companies have 6 shipyards in China. Zhoushan is prepared for the renovations, the yard has 3 docks capable to build up to 300,000dwt.

Khamis Juma Buamim, chairman of QE2 Holdings and Dubai's Drydocks World announced to the public:

"We are pleased to be working closely with COSCO Shipyard for the technical repair and refurbishment process, which will be carried out with the utmost respect to the QE2's heritage and splendour."


Yan Chengxiang, vice president of COSCO Shipyard also has sent piece of information:

"QE2 Holdings decision to carry out this work with us is a reflection of COSCO Shipyard and COSCO Group's leading position in China's shipbuilding industry, and it also should also generate optimism for a sector that is rapidly transforming."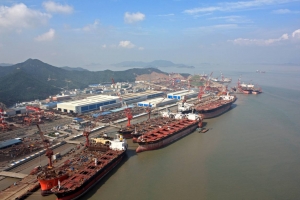 The cruise ship Queen Elizabeth 2 (QE2) (current position) was during the years a luxury place for very important persons such as kings, queens, presidents, prime ministers and celebrities. The current position of the ship is Dubai and it is ready to go to China.

Queen Elizabeth 2 cruise ship was designed for the Cunard Line and has history of 40 years, starting from 1969 and ending in 2008. The ship now is owned by a subsidiary of Dubai World and when is finished will become a floating 5 star luxury hotel moored at the Palm Jumeirah, Dubai.

Source: http://www.queenelizabethcruises.net/qe2-queen-elizabeth-2-ship/