Regal Princess will be launched earlier than planned. May 20, next year the cruise ship will be ready for action (the first voyage was scheduled for June 2). Princess Cruises will offer to all customers an option to choose between 2 new week-long Mediterranean cruises with route between Venice and Athens.
The 2 new Regal Princess cruise destinations that were added are:

►First cruise option: May 20, 2014 - Full week voyage starting from Venice and ending in Athens. Other cruise locations that will be visited: Corfu, Mykonos and an overnight call in Istanbul.

►Second cruise option: May 27, 2014 - Almost a week long. The cruise itinerary is planned for visiting Kusadasi (for Ephesus), Santorini, Katakolon (for Olympia) and Dubrovnik by starting from Athens and ending the cruise to Venice.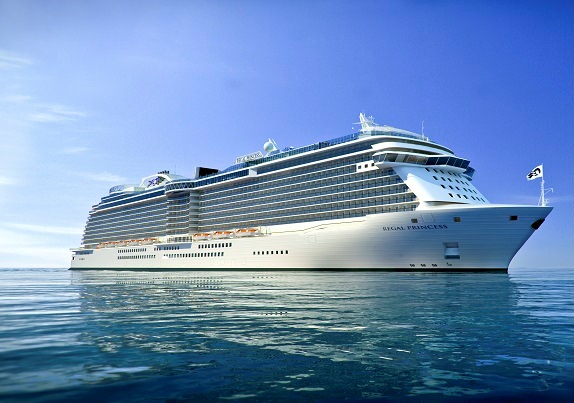 Photo courtesy of Princess Cruises

Passengers are given the possibility to mix the 2 cruise itineraries and to combine them into a 13-day Grand Adventure or to choose full 20-day Mediterranean escape.

If customers have done a booking on Regal Princess' maiden voyage, they will be automatically receive another booking for May 20.

Jan Swartz, Princess Cruises executive vice president announced:
"The construction of Regal Princess has been progressing very well and we're delighted the ship will be ready to welcome passengers even earlier than originally planned. We know that this beautiful new vessel will impress passengers just as much as her sister ship, Royal Princess, has this year."

Regal Princess is known that is a sister ship to Royal Princess. Sister ships are ships from the same class, similar design, capacity etc. The cruise ship can accommodate 3,560 passengers that can enjoy many cruise features on the ship such as a soaring atrium, the social hub of the ship; a inspiring SeaWalk, a top-deck glass-bottomed walkway that place passengers more than 28 feet beyond the edge of the cruise ship; plush private poolside cabanas; a tv studio; a trilling pastry shop; a special Chef's Table Lumiere, a private dining experience that surrounds diners in a curtain of light; and balconies on all outside staterooms.

The cruise ship Regal Princess is part of Princess Cruises that in other hand are part of Carnival Corp. When the cruise vessel is not in Europe during the winter will be sent to Fort Lauderdale in October next year cruising the Caribbean.
Source: http://www.cruisemapper.com/ships/Regal-Princess-798