HMAS Melbourne, an Australian navy vessel, has caught Somali pirates while the ship was patrolling, 500 nautical miles off the Somali coast.
According to Combined Maritime Forces, the HMAS Melbourne was a part of multi-national anti-piracy task force and she was guided to the boats of the pirates by a Seahawk helicopter. They were the first to spot the two pirates' skiffs.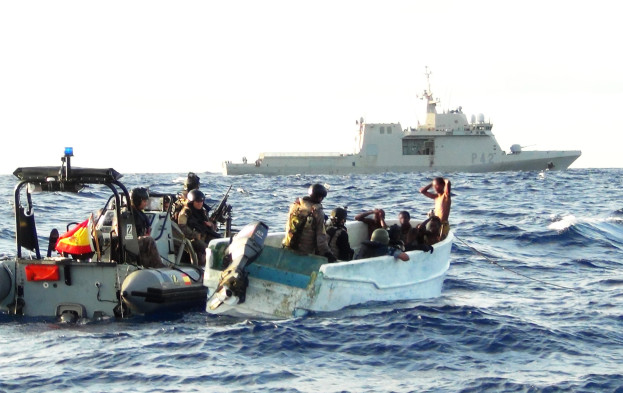 On Friday, the pirates had already attacked Island Splendor, a supertanker, off the Somali coast. They also have been suspected in assaulting a Spanish fishing boat 3 days after they had fired Island Splendor.
The pirates' boats have been searched by the military men, which were armed. They have arrested nine Somalis.
The boats and all their equipment has been blown up by the an Australian military helicopter.
Commander Brian Schlegel, HMAS Melbourne commanding officer, stated:
"It is clear that there are still pirates out there determined to generate income from taking merchant ships hostage."

"Mariners have been served a timely reminder of the perils of transiting the Somali coastline.",he also added.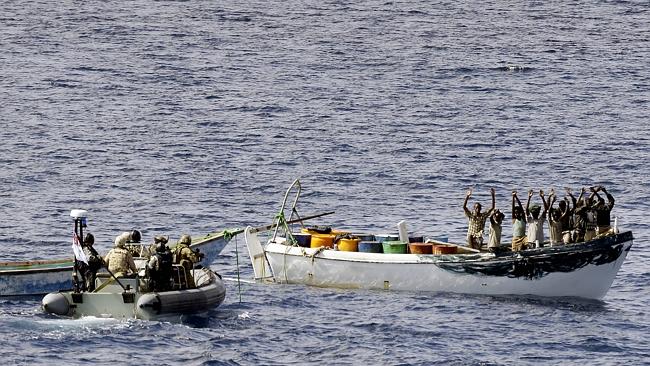 The operation was coordinated by the Royal Fleet Auxiliary Fort Victoria. It was also supported by
HNLMS Johan de Witt, an European Union flagship, maritime patrol aircraft from Luxembourg, based in the Seychelles and ROKS Wang Geon, a Korean destroyer.
The international waters will be guarded against piracy by the Combined Maritime Forces. This union contains 29 nations and they are patrolling nearly 6.5 million km2, including some of the main cargo routes in the world.