A crew member from MV Seaman Guard Ohio, an American ship, made an attempt to commit a suicide.
Currently the crew of MV Seaman Guard Ohio, which includes British, Ukrainian, Estonian and Indian seamen, is in jail in Tutucorin in Tamil Nadu.
They have been accused in entering illegally Indian waters and were arrested on Friday. Onboard were found arms and ammunition without any clearances – more than 500 litres of diesel, 30 automatic rifles and 3000 rounds of ammunition.
According to the authorities of the Pallayamkottai Central Jail, on Saturday the chief engineer of the American vessel, who was "restless and stressed", allegedly made an attempt to hang himself using his clothes.
Officials stated that major issues are the conditions in the prisons and the language problem.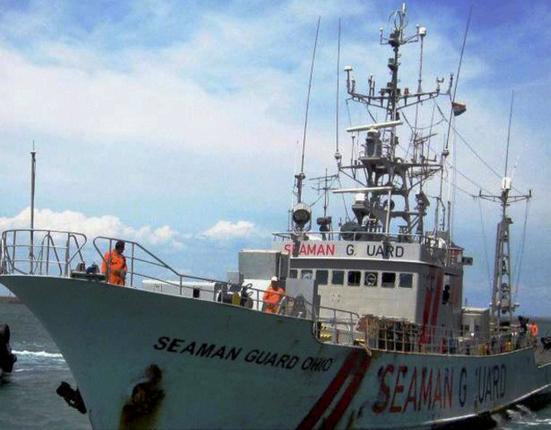 British Deputy High Commission officials met the arrested crew. Currently they are under judicial custody, they have been housed together and they have already been counseled.
British Deputy High Commission stated that the Chennai official team, which includes 2 person, went at Palayamkottai prison this morning. They met the Britons after their request for access was granted by the External Affairs Ministry.

Earlier US Consulate General sent officials in the jail. According to prison representatives, the three officials asked about detailed explanation of the crew condition.
After MV Seaman Guard Ohio was caught by the Coast Guard on Friday, the ship was escorted to Tuticorin directly.
AdvanFort, the vessel owner, stated that MV Seaman Guard Ohio service is anti-piracy protection. They have
refused any crime. According to the owner, the vessel was sealing in international waters and the provisions onboard were bought after the authorities had been informed.