Vroon Offshore Services scores record market share in Egyptian Mediterranean sector
With nine offshore-support vessels operating in the Egyptian Mediterranean Sea during the second quarter of 2019, Vroon Offshore Services is the largest vessel operator active in the country.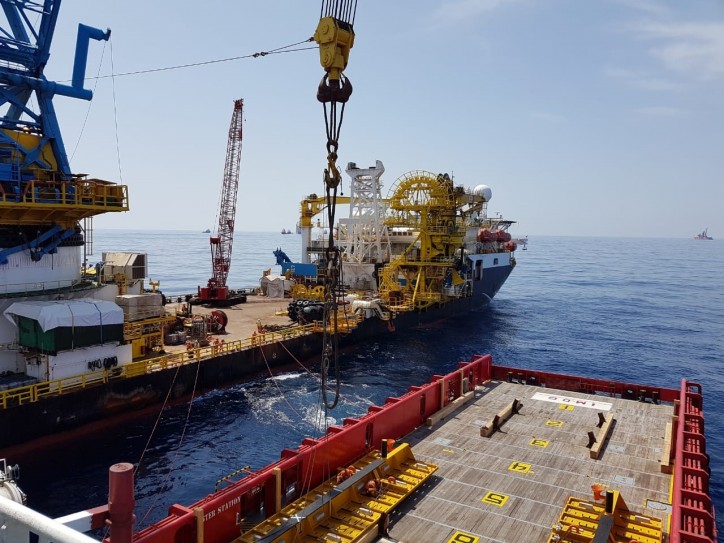 Vroon Offshore Services (VOS) started supporting the Egyptian offshore market back in 2007. At that time, VOS Sympathy, a 78m SSV (subsea-support vessel), was fixed to Saipem, executing subsea-support activities for the so-called "Sequoia Project" in the Mediterranean. Since then, Egypt has become Company's main target market in the Mediterranean and the centre of our offshore operations in the area.
"Today, we are extremely proud to report that VOS has accumulated 5,800 vessel-employed days in Egypt, equivalent to 16 years of continuous activity. Over the past years, we have safely and efficiently worked side-by-side with 16 different clients (both national and international oil companies), operating under many different charter parties. The services provided by the 18 vessels deployed since 2007 have been extremely diverse: straight supply duties, anchor-handling duties, towing duties, accommodation duties, logistics support, standby and search & rescue duties, subsea-survey support, all to the full satisfaction of our esteemed charterers. Whatever type of operation is required, the VOS vessels have always been there to meet and deliver!

The extraordinary success of VOS in Egypt has been possible thanks to the outstanding support of our trustworthy Egyptian partner, Messrs Pan Marine Petroleum Services (Pan Marine). Pan Marine not only ensures our full compliance with Egyptian contractual regulations, but also delivers all local content necessary to provide a top-class service to our end clients (local crew and spares, provision supplies, port-agency services, etc.). Such continuous and close teamwork has allowed VOS to become the first OSV (offshore-support vessel) operator in Egypt Mediterranean, in terms of number of vessels employed, with the certainty that many more fixtures are just around the corner."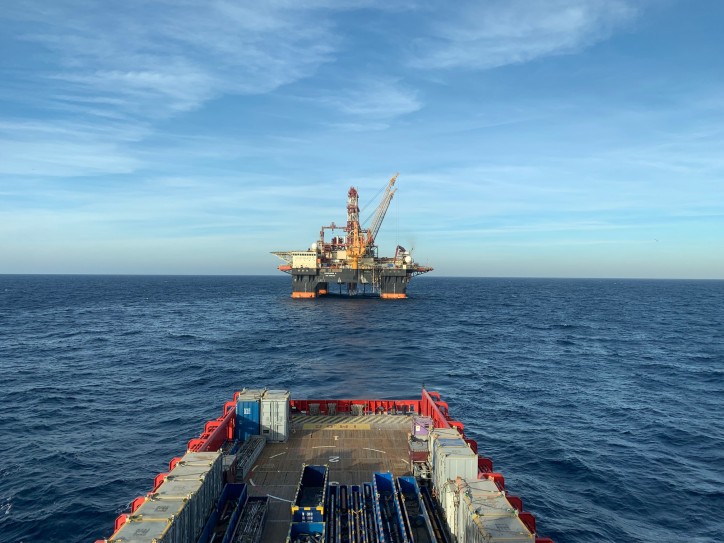 Looking at the current scope of works performed by the VOS fleet offshore Egypt, a major part is focused on development of the giant Zohr gas field and related activities. Here, VOS has proven its second-to-none operational flexibility, reliability and competence. As we write, the 80m DP2 KCM-design platform-supply vessels (PSV), VOS Prime and VOS Prince, are providing accommodation and passenger-transfer duties a few miles offshore Port Said, assisting a construction-support barge. The two SPS-classed units host around 45 charterer's personnel in double cabins and facilitate day/night transfers on to the barge via a dedicated boat landing, purpose built for this project. A few miles to the North, sister vessel, VOS Principle, is busy supplying structures to offshore installations, working 24/7 in DP-mode.
Moving to the anchor-handling units, DP2 6,500-BHP AHTS vessels VOS Chablis and VOS Champagne, together with their smaller DP1 5,150-BHP sisters, VOS Thalassa, VOS Tethys, VOS Athos and VOS Hestia, are all committed to performing towing and supply duties to various construction assets deployed in the Zohr Campaign. The unique advantage of our anchor handlers, which makes them perfect for Egyptian operations, is their shallow draft. This enables them to enter the port of El Maadya where most of the offshore-construction material is fabricated.
"VOS is an international owner and we believe that the gateway to success is our focus on long-term relations. After permanently operating in Egypt over the last 12 years, we intend to remain in the country for the years to come. In contrast to other international owners who mobilise assets to Egypt from time to time, VOS is here to stay and actively contribute to the long-term growth of the Egyptian offshore industry.

VOS would like to thank all Egyptian customers, suppliers, crews and contractors who have had dealings with our vessels. We will keep working day and night, in close cooperation with Pan Marine, to deliver what we promise and meet the high expectations of this growing market." 
Source: Vroon