Stena Polaris
successfully made her way along the
Arctic Russian coast
, delivering a cargo of 44, 000 tons of naphtha at the port of Yousu in South Korea. This Nordic quest took 35 days.
Stena Polaris
was welcomed with a ceremony at the Korean harbour. The ceremony was attended by South Korean government officials and Hyundai and
Stena Group
chief executives.
Stena Polaris
embarked from the port
Ust Luga
on the 17th of September loaded with 44,000 tons of naphtha and headed to the South Korean port of Yousu via the Northern coast of Russia. Stena Polaris' voyage is a project of
Stena Bulk
and
Hyundai Glovis
, the Hyundai Group shipments subsidiary.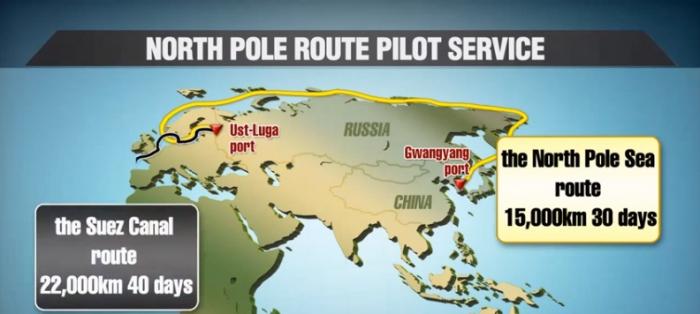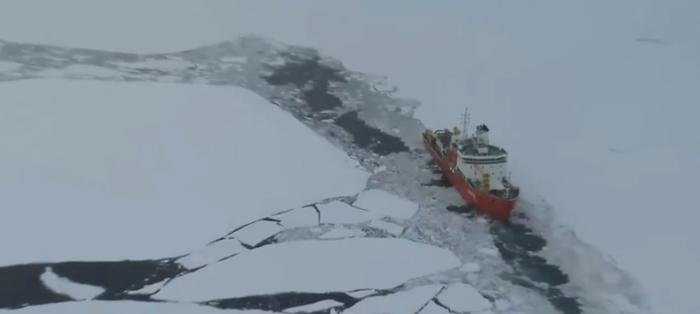 The
North-East passage
has the potential to optimize shipping from and to Northern Asia. Stena Polaris' Arctic quest is also the first project with operative know – how and technology provided from Stena to Hyundai. This lays the foundations of important partnership as Stena aims to broaden its commercial contacts in Asia.
Stena Polaris construction is in compliance with
Det Norske Veritas (DNV)
and has ice class 1A. This is a guarantee that the vessel can sail through icy Arctic waters. Pieces of ice there, can have 80cm thickness. Apart from her reinforced immune to ice hull, Stena Polaris also has engines that produce more power and propellers, and a rudder designed for Arctic water sailing.
Stena Polaris
is from a family of P-MAX tankers developed and built by Stena and Concordia Maritime. These vessels are double hulled, with optimum corrosion control. They have 2 propulsion systems and 2 engine rooms with 100% water and fire integrity. Rudders, double propellers and the bridge construction provide 360 degrees view and make the tankers easier to steer in icy or narrow waters.
Stena Polaris was built 183 m long, 40 m wide, her draft is 11.30 m and a tonnage of 65, 000 tons. Stena Bulk is Stena Polaris' time-charterer and Concordia Maritime is the owner.