The
collision
between the vessels
SIDERFLY
and
CORAL IVORY
lead to closure of the
Kiel Canal
. The video bellow is showing the way the 2 ships collided. The accident happened in the morning today in 2am (UTC) in the south part of the canal.
The crash lead to closure of the lock pairs in Kiel and Brunsbüttel. Tugs Wolf, Luchs and Parat quickly went to the place of the accident and helped SIDERFLY that was damaged and there was water inrgess and the danger of sinking is real. CORAL IVORY in other hand was less damaged and had to be moored at Brunsbüttel bunkering station.
The cargo of both vessels were fertilizers and
CORAL IVORY
was sailing to Finland,
SIDERFLY
was sailing to
Antwerp
. There are no injured people from the crew members.
Video AIS data provided by
VT Explorer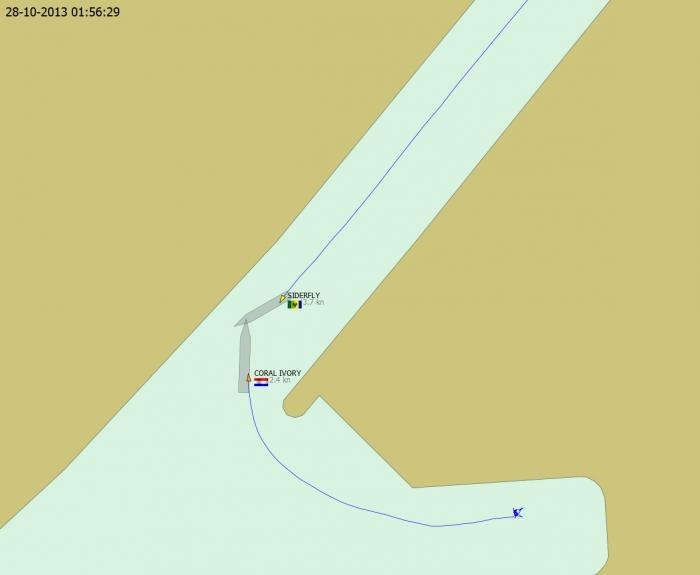 View Larger Map