Tension between Japan and China is rising in the last days because of the disputed islands known in Japan as Senkaku and in Diaoyu China. Japan's defence minister commented the behavior of China as aggressive and threatening the peace between the two countries. Many words had been spoken from both side of the conflict in the last days.

Japan informed that China is becoming active in the area of the disputed islands. Some days ago Japan sent jets several times after Chinese military craft came closer to the Japanese border. The "fight" between the two countries lasts from years. Taiwan also has appetite about the islands.

A year ago, the Japanese government paid for the 3 islands from Japanese private owners. These actions provoked protests in Chinese cities. Chinese vessels often have been sailing near the disputed islands.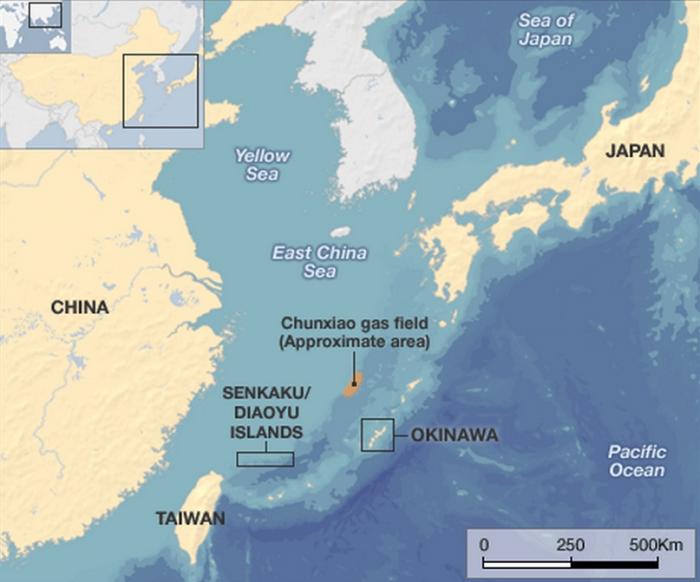 3 days ago Japanese Prime Minister Shinzo Abe informed that Japan will defend its territories. New defence plans have been planed like shooting over aircraft that enter Japanese airspace. There was a provocation of a Chinese drone that appeared near the disputed islands but came back to China.

China's Defence Ministry also commented on the situation:

"We believe that the Japanese leader has repeatedly made provocative comments referring to China. This once again shows that Japanese politicians are deceiving themselves with their arrogance and guilty conscience"


The maritime territories near the islands are rich of fishing ground, important shipping routes and even rich of natural resources.