Oman Shipping Company (OSC), a member of the ASYAD Group, has signed an agreement for the construction of three very large crude carriers (VLCCs) with South Korea's Daewoo Shipbuilding & Marine Engineering (DSME).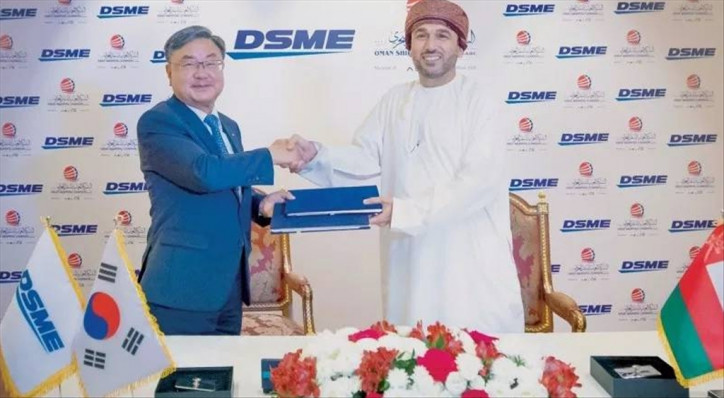 The triple 300,000 dwt vessels are expected for delivery during the first quarter of 2020. OSC will charter out the vessels to oil majors under long-term contracts.
OSC said the three 300,000 dwt VLCCs were part of OSC's fleet renewal plan and long term contracts with oil majors were already in place for the vessels.
Each of the vessels will be 336-meters-long and 60-meters-wide and will be able to hold 300,000 tons of cargo. All of the new orders will also meet future environmental requirements – including IMO 2020 standards – as well as benefit from DSME's market-leading efficient-design for newbuilds.
"OSC is an integral part of Oman's drive to become a top-ten global logistics hub, and is supporting the integration of all supply chain activities in the Sultanate – providing customers with rapid and unrivaled distribution capabilities across the Middle East, as well as acting as the region's business-sense gateway to global markets," said a press release.

The agreement with DSME was signed by Abdulrahman Al Hatmi ceo of ASYAD Group, parent of OSC. "Oman Shipping Company's capabilities and customer offering are growing from strength to strength in response to increasing demand. OSC's fleet renewal program reflects the company's commitment to high-quality services, enhanced global connectivity and industry-leading competitiveness," he said.
With 16 VLCCs, 17 Product Tankers and 4 Chemical Carriers, OSC's fleet of product carriers accounts for more than half of the company's national fleet.