Turkish government opened the first ever under sea tunnel that links two continents on Tuesday. Europe and Asia are the first continents with such logistical structure after the opening ceremony. Thus the government realizes a 150 old dream of the Ottoman sultan Abdoul Medjid. The tunnel is 13,60 km (8,5 mile) long and according to the Turks is the deepest on Earth, constructed 60m (200 feet) below the sea bed. The cost of this amazing project pronounced by the Turkish government "the project of the century" amounts to 3,500,000,000 Euro.

Opening ceremony coincided with the 90th anniversary of the abolishment of the Ottoman Empire and the establishment of the modern Turkish republic by Mustafa Kemal in 1923. Minister Binali Yildirim said earlier in October that the country would "celebrate two feasts together" and that is what actually happened.

The mega city of Istanbul is not the capital of the country but is the biggest and is the main logistical center, and the new tunnel will be a part of a broader project "Marmaray" that is planned to renovate the train lines at the outskirts and to create a 76 km (47 mile) railway system that will link Europe and Asia.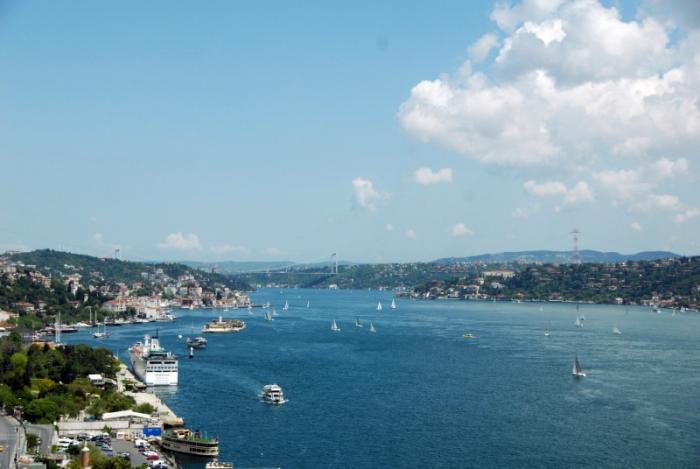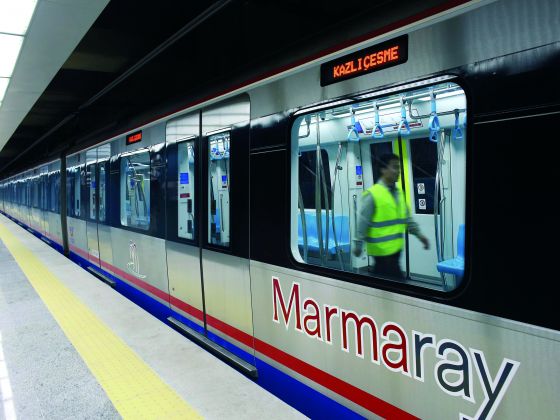 Sultan Abdoul Medjid had the idea of the tunnel well in 1860 but at that time there weren't any technological resources to complete such a project. During the 1980s the ambitions to build such a tunnel arose again and researches proved that it would be a successful investment.

In 2004 with Turkish economy booming, Prime Minister Recep Tayyip Erdogan, who was earlier Istanbul's mayor, put all dreams on paper and made the underwater tunnel part of his project to improve transport infrastructure together with a plan, no less ambitious for a canal between the Black sea and the Marmara sea to decrease the marine traffic in the Bosphorus straight. Plans that seem somehow more humble also included a third airport, and a third bridge between Asia and Europe over the straight.
Erdogan's projects however were not unopposed. Istanbul citizens, that are usually strong republicans complained that the constructions are at the expense of limited garden space and pushes inhabitants out of the area. This contributed for the anti-government protest in June.
Prime minister of Japan, Shinzo Abe also attended the ceremony as the main creditor of the project was Japan Bank for International Cooperation with about 735 million Euros.