AINE
, the Association of Naval Architects and Marine Engineers in Spain, awarded
Zamakona Yards
for
Best Spanish ship
built in 2012.
The award was received by Mr. Pedro Garaygordobil, Zamakona President, from Mr. Luis Vilches Collado, Dean – President of AINE, at a gala dinner part of 52nd Congress of Naval Engineering and Maritime Industry for this year.
The gala dinner of the congress "Engineers and Engineering" was at the Club de Campo in Madrid on Thursday, October 24th .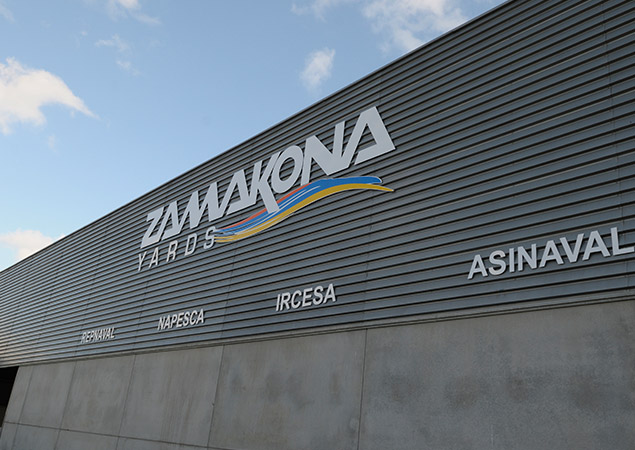 Zamakona won the award for its ship Esvagt Aurora. The final at Metalships & Docks was won by the ship North Ocean 105, Zamakona shipyard, and by the vessel Angeles Alvarino, Armon Vigo shipyard. The owner of the ship is Esvagt AS, AP Moller- Maersk part.

The ship
Esvagt Aurora's
main service is to assist in case of emergency, especially in operation held in deep sea. She is equipped with the latest technologies in deicing, pollution control, cutting-edge developments for launching and recovering of tug boats. That makes her adapted for the Barents Sea with its adverse weather conditions. The Norwegian authorities agree that their highest standart requirements are met.
Zamakona Yards has an experience over 41 years in building and repairing all types of ships, especially offshore vessels, tugs construction and fishing boats. Its facilities are located in Pasajes (Guipuzcoa), Las Palmas of Gran Canaria (Canary Islands) and Santurtzi (Vizcaya). This award positions Zamakona Yards Group as a leader in manufacturing offshore vessels in the market in Spain and Europe.