Maersk Tankers has decided (according to information from the company) to order 4 new MR vessels (in future plans to add 2 more ships) built in South Korea. The company plans to update the carriers tank fleet with the time.

The expected place where the tankers will be built is the Sungdong Shipbuilding & Marine Engineering Co., Lt. The period of the constructions of the vessels will be 3 years, they are expected to be delivered in 2016.
It is clear that with the time vessels are becoming older and older, every company must buy new vessels in order to depend on them.

Maersk Tankers in a statement announced:

"We are focusing our investments on the product segments, and in order to stay attractive in this market, we gradually need to renew our fleet. Our MR fleet is our oldest, which is why we begin the renewal here."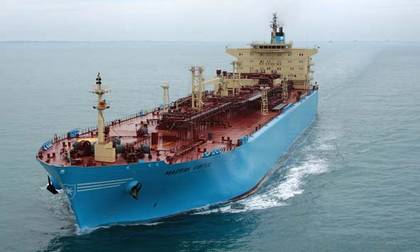 This move of the company was expected since the speculation that Maersk will sale all ships of VLCC type. In near future the company will concentrate on the product tank segment.

Investment in "eco" ships is needed at the moment because they are more fuel efficient but the industry in not recovered yet to take this step. The rate levels at the moment are far from what should be.

Background information:
Maersk Tankers is an owner and operator of many ships: crude oil carriers, product tankers, and gas carriers. The company is known for its high standards and quality. With the time the fleet of Maersk Tankers is constantly growing depending on the needs of the industry. Maersk owns and operates one of the largest fleets in the world.