The struggle of global players in the container-shipping business to raise their transport rates is not expected to be successful. The reason for this is the existing free capacity and the still low demand.
The shares of companies in the branch increased their value on the stock exchange, after showing results better than the forecasts in the second quarter, but the results in the third are probably to cool down optimism, even though third quarter is considered to be the best period for the shippers.
Main players in the branch as Maersk, CMA CGM, Mediterranean Shipping Co. (MSC) and others attempted to increase the freight rates in Asia-Europe transport, as they had reached an 18 month minimum. Maersk, the global leader in the industry, for instance raised the fees in the transport between Europe and Asia four times in just five months. The company together with CMA CGM and MSC formed corporate alliance in order to make their assets more optimal. Other agents in the market also took similar actions but despite mergers and upgrading ships container-shipping is expected to have difficult times.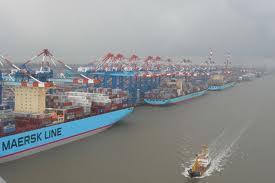 Even though global trade is showing some recovery, the problems in the business are not to disappear easily. Transporters overestimated global demand in their analysis and many ships were ordered 5 years. The world financial crisis, crushed these positive forecasts and the result is that there are a lot of ships now which pushes freight fees down. So, even if world trade continues to grow the shippers will have still to struggle hard.
Many of the container-shippers had financial results in the second quarter that were about 20% better than predicted. Overall, in Bloomberg's chart, 7 out of 15 main companies have achieved profits better than expected. Bloomberg container shipping index rose by 14%, while MSCI rose by 7,6%. Best performers are Hyundai Merchant Marine Co with 25% increase in the price of their shares, Maersk with 23%, Hanjin Shipping with 17%.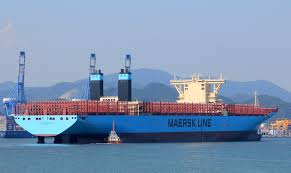 This situation is probably to last at least during 2014. Positive perspectives are not likely to be seen before 2015. This means that agents on the stock exchange will prefer to buy shares of companies that succeed to keep their profit by minimizing costs.
According to specialists, the biggest shipping line in the world, Maersk, is doing well in such an environment. The transport giant announced that unit costs were minimized with 7,1% in the first quarter and with 12,7% in the second.