Icelandic Coast Guard provided further insight with the released pictures of the
MV Fernanda
engine room failure
, which caused fire onboard.
According to the report of the
Coast Guard of Iceland
, a team of firefighters boarded the damaged ship and confirmed that fire onboard MV Fernanda has been already extinguished.
As we already announced, all the 11 crew members onboard the MV Fernanda ship were safely airlifted and transported to Reykjavik where they were provided medical assistance. The fire onboard the
RoRo ship MV Fernanda
broke out in the engine room on Wednesday, 30th of October.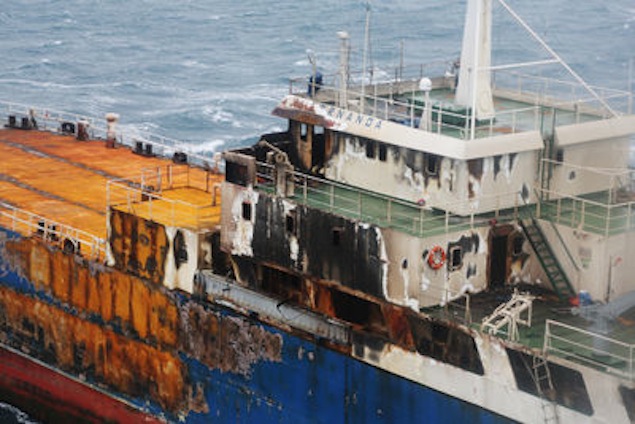 On the scene of the accident was dispatched the Icelandic
Coast Guard patrol ship Thor
to fight the
fire onboard MV Fernanda
. The patrol vessel towed the RoRo ship into the port but the fire flare up again and the Coast Guard vessel was requested to tow back the burning ship out to sea, in an area of
Faxfloi Bay
, which allowed firefighters to continue their work and to minimize the environmental impact of the vessel were to sink.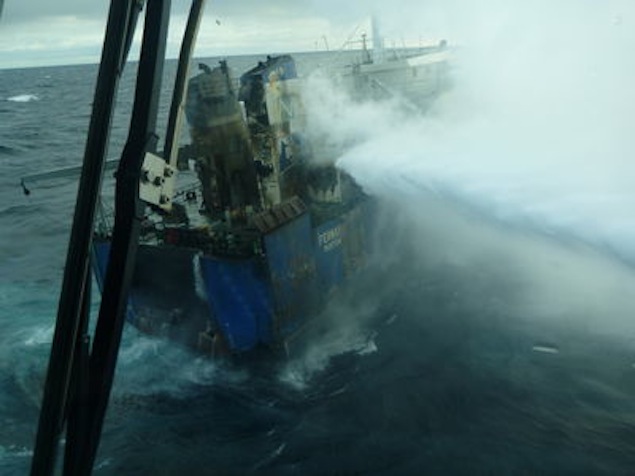 It is visible from the Coast Guard photos that
smoke and fire
damage the RoRo ship's stern, all the way past the ships superstructure and into the forward section on the burning vessel.
Firefighters managed to extinguish the fire onboard the MV Fernanda on Sunday just as the weather condition in the region began to pick up.
The fired RoRo ship MV Fernanda will
seek shelter
from the prevailing winds near the Iceland's coast. According to the report of the Icelandic Coast Guard, evaluation of the damage on MV Fernanda will continue on Tuesday between all concerned parties.
Facebook gallery of MV Fernanda ship photos
Related articles: