The
yacht Kahu
, worth £8million, was demolished by
fire
in
Cowes, on the Isle of Wight
. The luxury yacht was for sale from 4 months.
The smoke coming from
Kahu
was seen by workers near the location of the yacht at the
East Cowes Marina
. People living in the area of the fire had to close their windows in order to evade the smoke coming from Kahu. There are several people that saw the fire which quickly had covered the yacht, destroying at first the hull.
The
yacht Kahu
is 23 meters long, was worth more than £8million. Firefighters extinguished the fire before nearby yachts to be destroyed also. There are no injured people.
VIDEO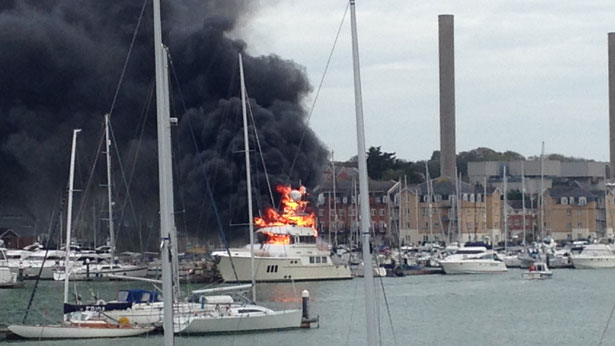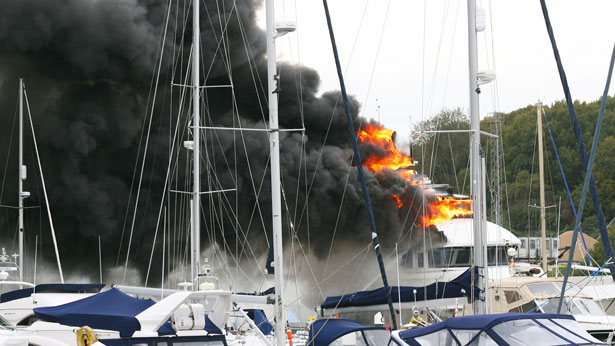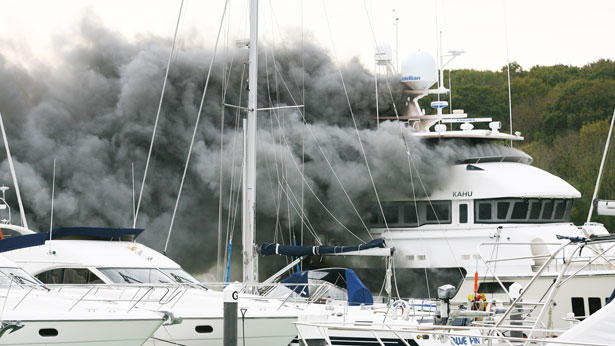 View Larger Map
It is not known for the moment what caused the fire.
Morgan Strange is working near the marina and announced:
"Obviously there was a lot of black smoke and then the flames started to spread pretty quickly up to the fly-bridge at which point the radar dome caught fire and then collapsed onto the fly-bridge."

The
yacht Kahu
was heavily loaded with 9 tonnes of fuel and it was expected to sink. There are fears of serious pollution.
Tim Griffin, the owner of another yacht which was situated near the Kahu, explained the situation:
"The marina staff were quick to act and moved any boats near her."

The Harbour Masters's Sea Clear gave his point of view:
"They think the Kahu will sink due to weight of water on her, although nine tonnes of diesel could be a pain for pollution."
"It is such a shame as she was a sight to be seen at the marina."
"But it seems to have escalated and it has got quite dramatic."

The yacht was built 2 years ago and was put for sale by brokers. It was known for its luxury design with stylish wooden venetian blinds, honey coloured Novasuede panels and custom teak joinery fitted to the deck heads all giving a homely long term cruising motor yacht.
The
Environment Agency
is ready to take actions if a sign of pollution appears.