Football and beer are not traditionally associated with cruise ships' first floating events, but Norwegian Cruise Lines do their best to get the inaugural cruise across the Atlantic of their latest ship Norwegian Getaway, ended in New York exactly for the Super Bowl weekend. The ship will be used by the global beer leader Bud Light, with its legacy of organizing Super Bowl events as "Bud Light Hotel New York."
During the Super Bowl weekend that is to be next year between the 30th of January and the second of February, Bud Light Hotel New York will be anchored on the Hudson River in Manhattan at Pier 88. The hotel has 1,900 cabins and can accommodate up to 4,000 guests. Super Bowl, probably the sport event of the year will take place at the MetLife Stadium in Meadowlands, New Jersey, which is on the opposite bank of the Hudson River.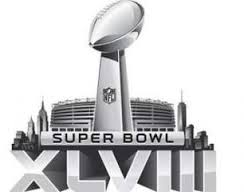 Previous years, Bud Light used to rent and refurbish different premises in the city hosting the mega event. For the first time Bud Light will organize the sports and music parties for the Super Bowl, on the board of a ship.
The building of the new ship of Norwegian Cruise Lines, Norwegian Getaway, has not yet been completed, but the ship is planned to embark from the Dutch port of Rotterdam on the 10th of January, and arrive in Southampton, the UK. Norwegian Getaway will stay there for about 48 hours to host 2 night events, one after another. After the parties, she will set sail on her transatlantic voyage and should be in New York on the 26th of January, 2014. Between the 27th and 29th Norwegian Getaway will give travel agents and media some preview cruises before she is handed to Bud Light.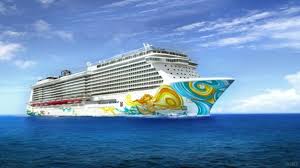 The deck of the retired US war vessel, now employed as the Intrepid Sea, Air & Space Museum, anchored at Pier 88, where Norwegian Getaway is also to be at berth, shall also be part of Bud Light's plans.
Bud Light intends to provide heating systems as January and February are known to be very cold in New York and particularly the windy banks of the Hudson River. Concert program will be opened with Madden Bowl XX on the 30th of January, then will be followed by a concert sponsored by Pandora, the on line music Internet site, on the 31st and closed with a concert sponsored by Pepsi on the 2nd of February. There will be no rooms offered for booking to the public, as they kept for Bud Light VIP guests, but their will be a chance to win tickets granting access to some events on the Norwegian Getaway.

See information on the NCL Getaway itinerary and current location at CruiseShipItinerary.com