One of the mystery barges of Google will host "interactive space[s] where people can learn about new technology". Google finally decided to show small of its future plans. The "search giant" has registered 4 barges for the moment 2 of which located in San Francisco Bay.
This answer from Google just is making the people more curious. Imagination must decide how this project will look like. Google revealed information that the project of the barges is made from old shipping containers and features enormous sail-like structures.
One barge will allow 1,000 visitors a day to visit the shipping structure. The Google barge will visit several locations near its current location, San Francisco: Fort Mason, Angel Island, Redwood City, and Richmond. Future itinerary of the barges are likely to be San Diego and other destinations along the U.S. West Coast.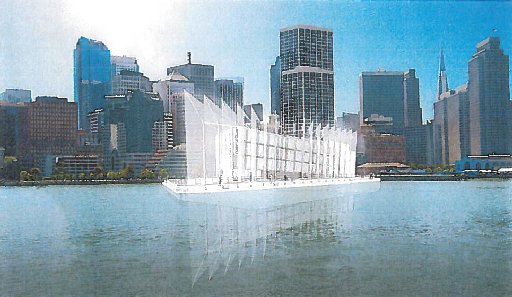 The color of the shipping container will be different and stacked to make the central structure. The height of the whole shipping structure is planed to be 50 feet and long 250 feet.
But it is too early to say when the project of the barges will be open for visitors. Google Glass will help visitors to see what is planed on board the shipping structure. What will these shipping structures offer, we will see in the future. But it is likely to be something new in the human history.