HDMS ESBERN SNARE detained 9 suspected pirates after their attack 2 days ago over Danish flagged tanker TORM KANSAS. The warship HDMS ESBERN SNARE had detected 2 suspicious small craft, nine people were detained. The battleship is part of NATO's counter-piracy operation "Ocean Shield".
This military operation is maintaining the maritime security in the region(Gulf of Aden, Indian Ocean, Somalia) and is fighting against the pirate attacks. "Ocean Shield" reduced significantly armed gang attacks.
2 days ago pirates started an attack in the Indian Ocean against the tanker TORM KANSAS, without success. Thanks to the ship's security guards the vessel manage to repulse the attack. ESBERN SNARE NATO unit was near the incident and during the night managed to detect a whaler and a skiff in the vicinity of the attack over TORM KANSAS.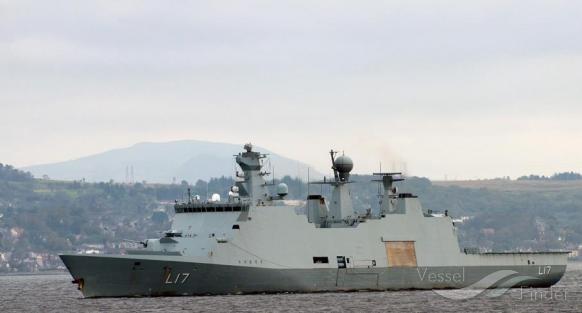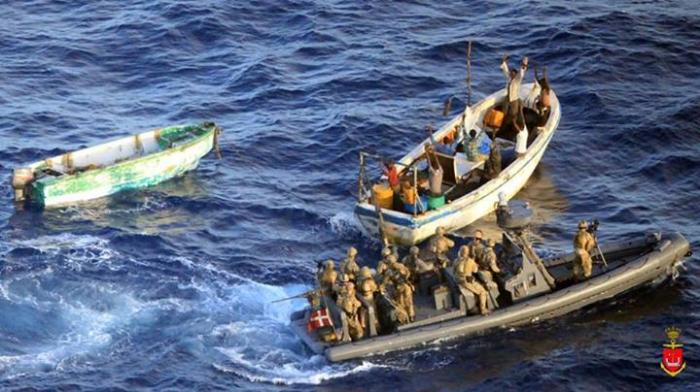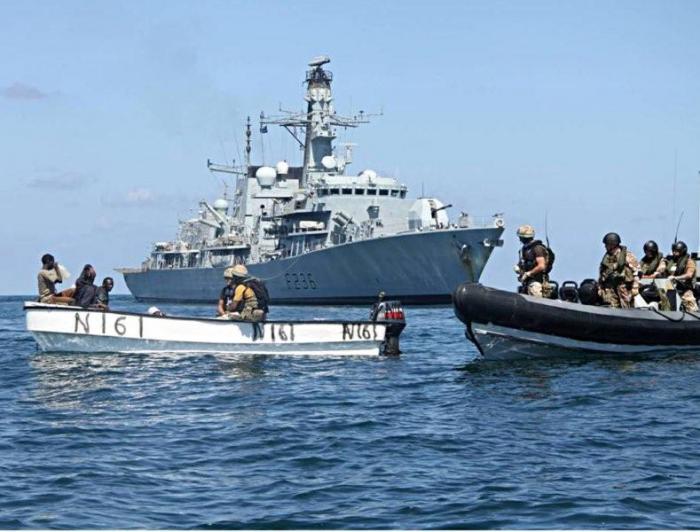 In the morning, Special Maritime Insertion Unit, accompanied by a LYNX helicopter started an assault over the 2 craft in order to determine whether they had attacked the TORM KANSAS. The suspected pirates surrendered without fight. All of them were detained aboard ESBERN SNARE.
The attack over the Danish flagged tanker is one of the many attempts for the past days. All of the pirate attacks were without success, one of the reasons for that is the presence of military forces in the region.
Commodore Henning Amundsen said:
"This incident is both a positive example of the successes of the international community in deterring piracy and a reminder that we must remain vigilant,"
"The root causes of piracy remain, though the international community is working to address them."
Many of the pirate attacks are unsuccessful because of the joint efforts of NATO maritime forces and independent Naval ships patrolling the region near Somalia and Gulf of Aden. Armed security forces also play huge role in the fight against the piracy.