The
monster super typhoon Haiyan
, which swept across several central islands of the Philippines on 8th of November left the
Tacloban city
seaside in ruins and lead to the unconfirmed estimated number of tolls around 10,000.
Check out the Photo Gallery with the
consequences of
the catastrophic typhoon Haiyan
HERE
.
The Tacloban city administrator suggested that the estimated number of the victims in the city could reach 10,000 people. Spokesperson of the Tacloban police department cited the city's governor that had spoken with officials of the damaged villages that death toll number was catastrophic.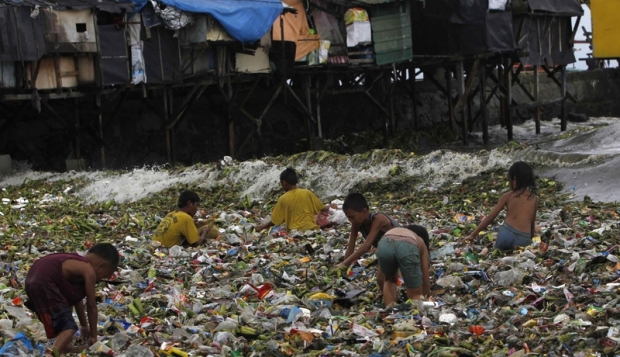 According to the Government Agency for disasters, only 150 are the confirmed victims of the Haiyan typhoon, even though the Philippine president stated that he expected the number of the victims to increase significantly.

Around 1,000 victims were reported on the
Leyte island
and about 200 others on the
Samar island
, which is next to the Leyte Island, informed members of the
Manila Red Cross
organisation on Saturday.
"The local Red Cross chapter has seen many bodies," Gwendolyn Pang, the secretary general of the Philippine Red Cross, said in a text message. "An actual body count has to be done to determine the exact number."

Yolanda storm
, as named of some meteorologists, hit the Philippines land with winds of above 190 mph in some places, and with 150 mph in others.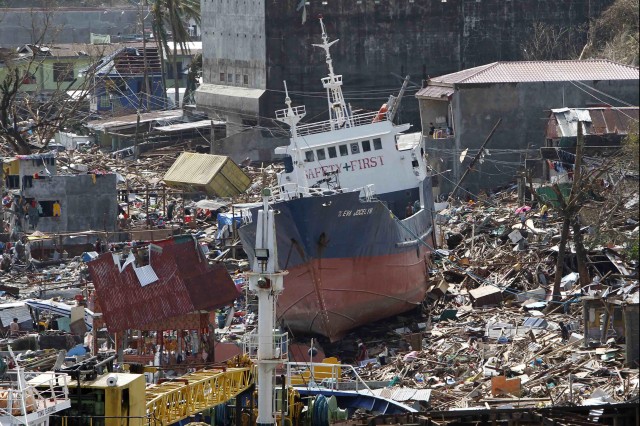 Photos and videos revealed the power of the
super typhoon Haiyan
. The monster storm ripped the roofs off homes and sent huge waves into the wooden houses of the Philippines' citizens. Many of the vehicles were shown piled up on top of another and large vessels were tossed on shore from the rough winds, especially in the Tacloban city, where the number of the citizens is around 220,000 people.
A parked jeep that was swept away in the rolling waters close to the Tacloban city's airport was the "Noa's ark" for a bicycle taxi driver and his family. The taxi driver, Sandy Torotoro, stated that lots of people were screaming for help as they were swept away, trying to avoid the worst.
"But what can we do?" he said. "We also needed to be helped."

The monster typhoon Haiyan affected over 4.2 million people over 270 cities and towns spread across 36 provinces in the central Philippines, reported the Social Welfate and Development Department.
On Saturday, a team of professionals from
United Nations
was dispatched in the Philippines to assess the disaster.
"The last time I saw something of this scale was in the aftermath of the Indian Ocean tsunami," Sebastian Rhodes Stampa, the head of the team, said in a statement, referring to the 2004 tsunami that devastated parts of Indonesia and other countries. "This is destruction on a massive scale. There are cars thrown like tumbleweed."

Department of Defense
of the United States stated on Saturday that Chuck Hagel, Defense Secretary of the United States directed the military's Pacific Command to conduct maritime and airborne search and rescue operations in order to assist the local rescuers.