On Thursday, November 7, the
Heung A Dragon
, a South Korean
container vessel
, almost submerged after her collision with
Eleni
, a Marshall-Island
cargo ship
. The incident occurred off the Vung Tau coast, a southern province of Ba Ria, Vietnam.
No people were injured
according to a report from the authorities.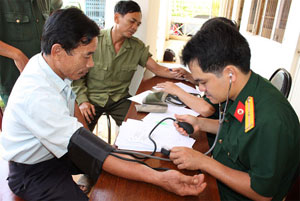 Heung A Dragon was on her voyage from Hong Kong to HCM City loaded with containers. Eneli had just been left the Ba Ria-Vung Tau Province port Phu My in Tan Thanh District. The collision occurred 2.2 nautical miles off Vung Tau at 11:45 pm.

According to the Provincial Border Guards the Heung A Dragon's crew of 19 fishermen were in good health condition and they were headed back ashore.
On Friday, Heung A Dragon was listing at 45 degrees, aground in the low waters. Fallen containers were floating in the area.
According to the Provincial Border Guards and the
Vung Tau
Port Authority 20 containers have already been recaptured. Still nearly 40 are on the sea and the authorities are discussing their further action regarding the stranded Heung A Dragon and the floating cargo.