The Northwest Seaport Alliance reached a historic milestone in July, handling a record 1,818,221 international twenty-foot equivalent units (TEUs) year to date, a 6.2% increase from the prior year. This surpasses the previous record set in 2005 of 1,801,175 TEUs.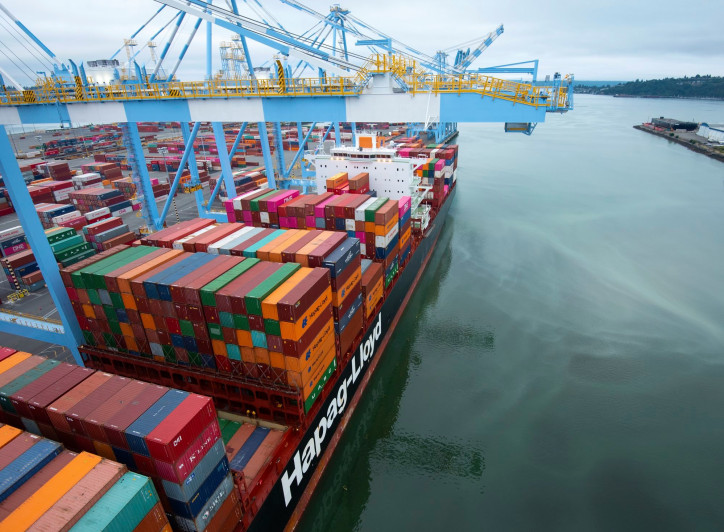 Total container volumes from January through July 2019 totaled 2,241,764 TEUs, a 6.4% increase from the same period in 2018. Import and export volumes grew 4.2% and 8.3%, respectively.
Total overall container volumes for July reached 326,515 TEUs, a 0.3% decrease from July 2018. International imports were down 5.5%, and exports were up 3.1%. Shipping lines canceled several sailings to manage container capacity in the trans-Pacific trade. In addition, July 2018 was an unusually robust year as shippers increased orders in advance of tariffs.
July also marked the launch of the $500 million Terminal 5 construction project in Seattle. Modernizing the 185-acre container terminal will increase the NWSA's capacity to handle the largest container vessels serving our gateway.
Domestic volumes in July increased 4.4% over July 2018. This marked the seventh consecutive month of domestic container growth. Alaska's year-to-date volumes were up 8%. Hawaii's year-to-date volumes were up 3.4%.
Other cargo highlights:
Breakbulk cargo volumes were up 18.3% year to date to 163,650 metric tons.
NWSA auto volumes year to date were 97,957 units, up 24.9%.
View the July 2019 cargo reports:
Container volumes – July 2019
Cargo statistics – July 2019
Source: NSWA (Additional information about Port of Seattle at CruiseMapper)