Arnold Maersk large container ship that is now in the port of Seattle lost a few containers in open sea in a storm. The ship is not damaged and workers are working of the rest of the containers that were displaced. Arnold Maersk was in storm outside Dutch Harbor, Alaska when big waves crashed on the ship and tossed a few containers in the sea, 50 more suffered damage.
Workers now are trying to remove the bad containers in order Arnold Maersk to continue with the ship schedule. The vessels was sailing from Pusan, South Korea had luck that did not suffer any damage in the bad weather conditions and big waves. According to information from Coast Guard spokeswoman similar incidents end up on average with 5 lost containers in the sea. Arnold Maersk is a huge container ship and can be seen from Highway 99.
Arnold Maersk is currently docked in Seattle.
Track Arnold Maersk ship on VesselFinder.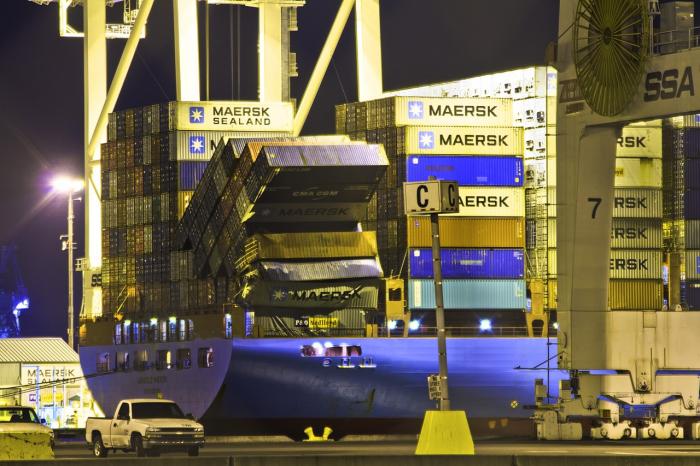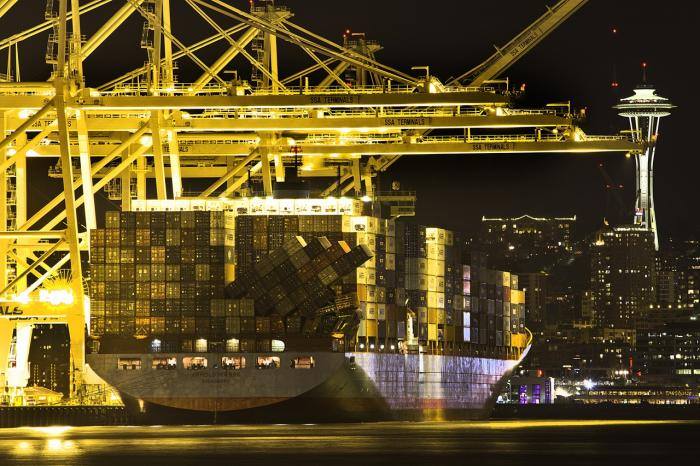 Photo credits: David Rosen