Eimskip is building two 2150 TEU container vessels, Bruarfoss and Dettifoss, in China. The construction of the first vessel, Bruarfoss, is well underway and sea trial was scheduled next week. During preparation for the sea trial a technical incident occurred which will delay the delivery of that vessel, as the shaft generator was damaged during testing. The shaft generator is made in Europe and a new generator will have to be built and installed to the vessel which is a technically complex task. As a result, it is estimated that the delivery of the vessel will be delayed by six to eight months.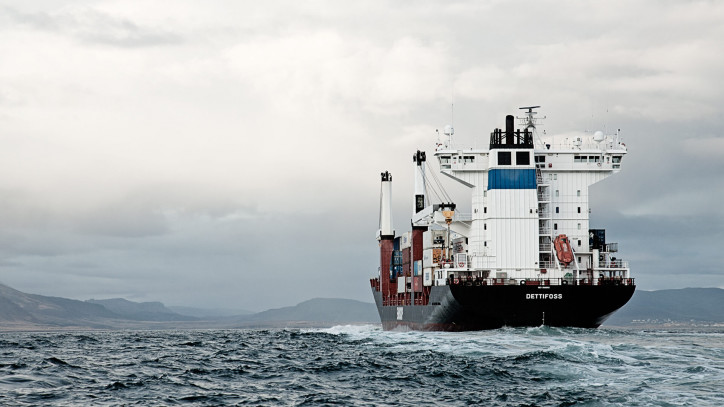 The delivery of the second vessel, Dettifoss, is expected to take place late Q1 2020.
The two new-buildings are part of the vessel sharing cooperation with Royal Arctic Line. This delay will affect the commencement of the cooperation, but the companies are working towards starting the cooperation early Q2 2020, instead of Q1 2020 as previously announced. This will be achieved by exploring the possibility of chartering a vessel to temporarily replace Bruarfoss.
The cost of a new shaft generator is not on Eimskip's account and the Company will begin discussions with the shipyard to evaluate next steps, including compensation for late delivery as defined in shipbuilding contracts. Further information will be disclosed when it becomes available.
Source: Eimskip