Fri Wave cargo ship run aground on Monday off Sölvesborg, Sweden. All of the people (6) on board are safe, the Swedish Coast Guard is now on the location of the incident and found that there is no oil spill. The grounding damaged the vessel by creating holes in the 2 ballast tanks. A salvage operation is planned but divers must first determine damage on the Fri Wave. The hull and the bottom are already inspected.
Fri Wave was transporting limestone and was sailing to Sölvesborg from France. The Swedish Coast Guard was suspicious about the captain and the first mate of the cargo ship and a breath test was conducted, both of the tests were positive proving the suspicion that they were drunk during the grounding.
Local police will take care of the 2 people drinking on the ship. The captain and the first mate have made an error in the navigation and turned the cargo ship to the small harbor of Torsö which was not planned. More tests (including drug test) were conducted at the hospital of the captain and he was arrested by the police. He admitted that he had only taken a drink after the Fri Wave ran aground.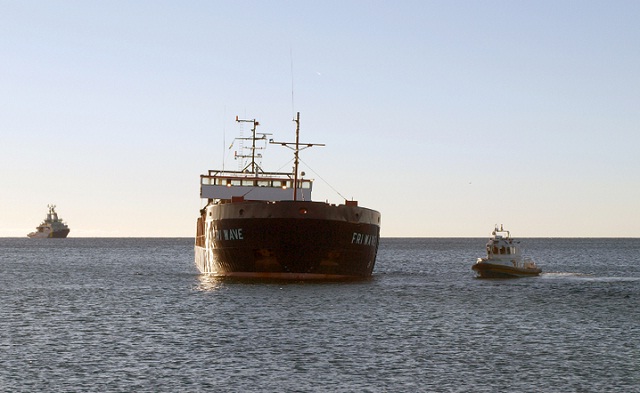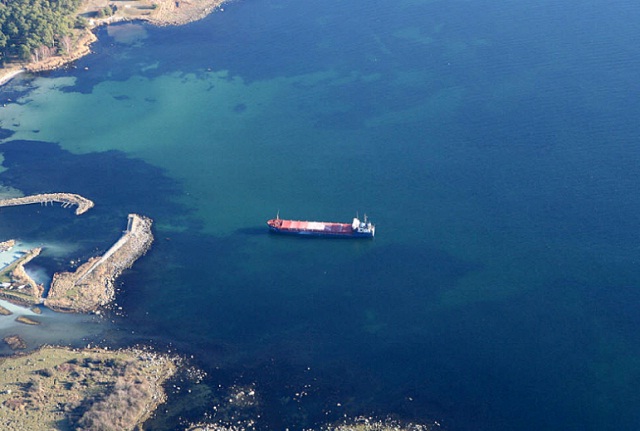 The ship has to be re-floated but considering the danger of oil spill. The first step in the salvage operation is planned to be removing the fuel from the Fri Wave. The first mate is in the police station while the captain was brought back to the ship. Air observation showed no oil spill in the water.
The ship is lucky because the weather conditions are favorable making the salvage operation easier. The ground under the vessel is formed of clay and sand. There are patrol boats near the cargo ship Fri Wave.