Storm in South Korea lead to the grounding of 3 ships near the city of Ulsan. Coast Guard rescue teams had to help the crew and to save the people from the strong winds and the grounded vessels.
Representatives of the coast guard announced that a Chinese, Panamanian and South Korean vessels with 46 people on board total of the 3 ships ran aground but there is no injured people. 11 people were rescued so far and the rescue operation for saving the other continues.
Zhou Hang 2 is China registered 4,675 ton bulk carrier was at anchorage during the incident, 400 km southeast of Seoul. The ship has tried to move far from the coast but the storm did not allowed this plan and the vessel crashed in a underwater rock.
Few after this grounding another ship in the area, CS Crane, 7,675 ton registered in Panama also ran aground. The 3rd ship ran aground the same way trying to move far from the coast in order to evade the storm and the potential danger of grounding but without success due to the strong winds that surprised everyone.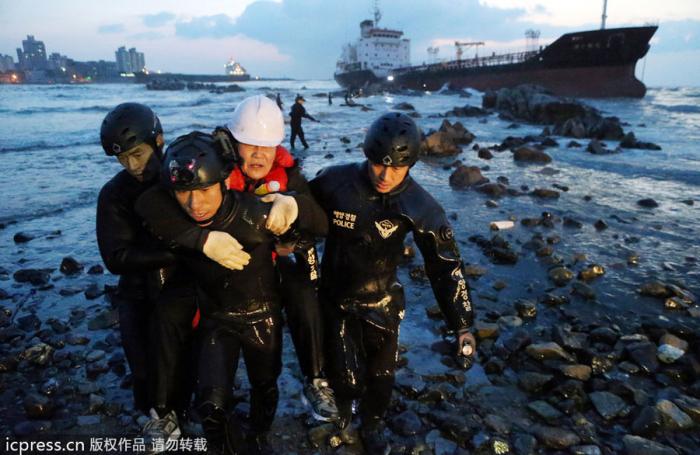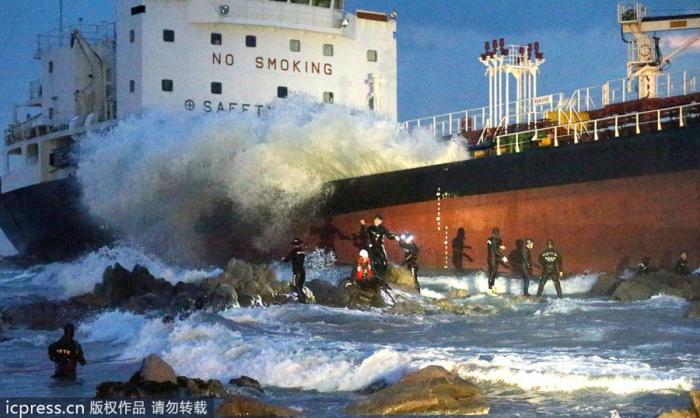 The Coast Guard announced that the main reason for the fate of the 3 ships was that they failed to evade the proximity of the coast and because they were pushed back by the storm. The winds were measured 20meters per second with waves big at least 4 meters. South Korea is under constant alert because of the bad weather conditions.
The storm must not be underestimated because it is responsible for at least 10 perished people in the Yellow Sea after an incident of 2 bulk carriers that sank the same way.