Costa Concordia passengers were told to go back to their cabins in the night of the fatal incident. In the night when 32 people died off Tuscan coast near the Italian island Giglio, the assistant of the cruise director testified about something curious. She told was ordered to say to the passengers to return to the cabins when the cruise ship Costa Concordia crashed.
In the time of the crash many people was in panic something usual when an unexpected event occurs. The assistant to the cruise director was crying in the court while telling what happened that night. The cruise employee Jacqueline Elisabeth Abad Quine told:
"I kept calling my boss, cruise director Francesco Raccomandato."
Mr Raccomandato had told her that crew stuff was scaring the passengers of Costa Concordia and in order to avoid mass panic everyone had to return to its cabin. All these words were said in the criminal trial against the captain of Costa Concordia Francesco Schettino charged of manslaughter and dereliction of duty.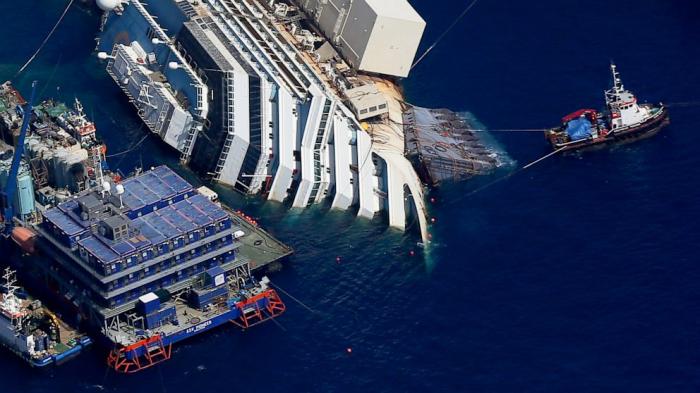 Jacqueline Elisabeth Abad Quine explained that the stuff was searching for 2 missing kids while the passengers were trying to reach the lifeboats. But the orders were all passengers on board to go back to their cabins. Prosecutor Stefano Pizza showed a video made by one of the people on board the sinking cruise ship in the time when Costa Concordia crashed into the rocks.
Quine is seen on the video explaining that the situation was under control and she was heard informing the passengers about the current events. When orders for evacuation came Quine recalled, she and more people created a chain in order everyone to reach the lifeboats:
"They were packed to overflowing. Mine was carrying 150 people. I saw the ship keeling over. I was so scared. I was safe, but I kept thinking about those still on board,"
"I said to God: Please come and show me what I must do to help all these passengers."
The cruise director Francesco Raccomandato denied part of her words explaining that he did not exactly ordered passengers to return to their cabins. But instead announced that he told passengers not to stay at the muster station because it was really dangerous. Francesco Raccomandato told the court that he wanted to distribute the passengers to the salons where was safer for them to stay.
"I asked the captain 'What should we tell the guests?' And he gave his consent to tell them there was a blackout, that we were working on it and that they should keep calm,"
The captain of Costa Concordia Schettino has been charged for crashing the cruise ship during a dangerous maneuver that took him too close to the rocky coast of the island, and then leaving the sinking cruise liner.