Hong Kong
maritime officials reported a
high-speed ferry
ship allided
with an "unidentified object," injuring 85 passengers, 6 of them seriously.
The allision of the hight-speed ferry occurred at 17:20 UTC on Thursday, close to the
Hei Ling Chau island
. The ship was en route from
Hong Kong
to
Macau
when the accident happened with 105 passengers and 10 crew members onboard.
A tow vessel was dispatched to tow the ferry to the nearest local terminal.
"There was suddenly a loud bang. The ferry was thrown upwards. Then many passengers were thrown out from their seats," one passenger was quoted as saying by Hong Kong's Apple Daily news website.

The Hong Kong maritime officials spokesperson announced an investigation is under way and no people were missing after the allision.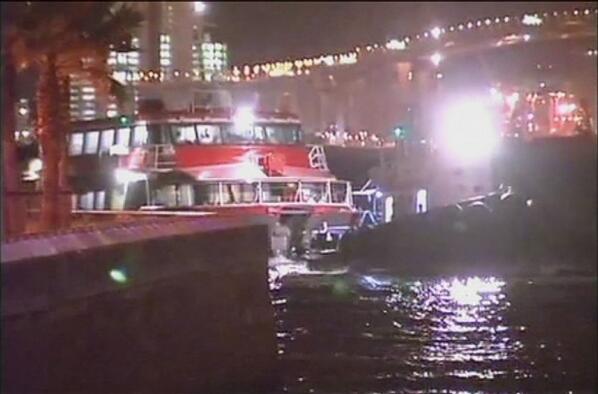 The unidentified object that caused the accident couldn't be found by the dispatched on the scene fire officers, reported the local media sources.
"The object involved might have been broken into pieces and sunk or drifted away," one fire officer told journalists.

The high-speed ferry Madeira was identified by her operator
TurboJet
.
"The vessel has been escorted back to Hong Kong Macau Ferry Terminal. Preliminary check revealed no significant damage on the vessel body," it said.

"The company will co-operate closely with the authorities to investigate the cause of the incident," the statement added.

The spokesperson for the ferry operator company announced that most of the passengers onboard the allided ferry weren't wearing their seat belts at the
time of the allision
. Moreover, the vehicle wasn't speeding, and there is no obvious damage to the ferry.