SS United States holds the record for the fastest ship to cross the Atlantic and a makeover of the below-the-deck will be conducted in order to be more attractive for developers and to become a dockside attraction. What will happen exactly in the near future with the ship is not clear. SS United States project started a month ago when workers had to remove parts from the vessel in order new utilities systems to be installed.
There is another plans for the ship, all gathered removed materials to me sold for the expenses like insurance.
The SS United States Conservancy is owned by a non-profit group and if not discover profitable plan will be forced to sell this historic relic for scrap.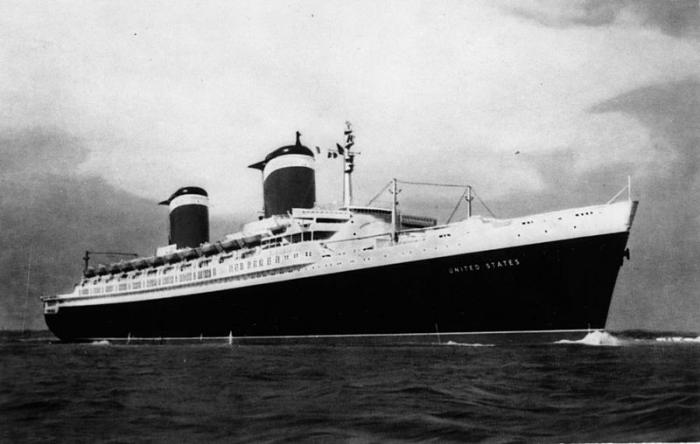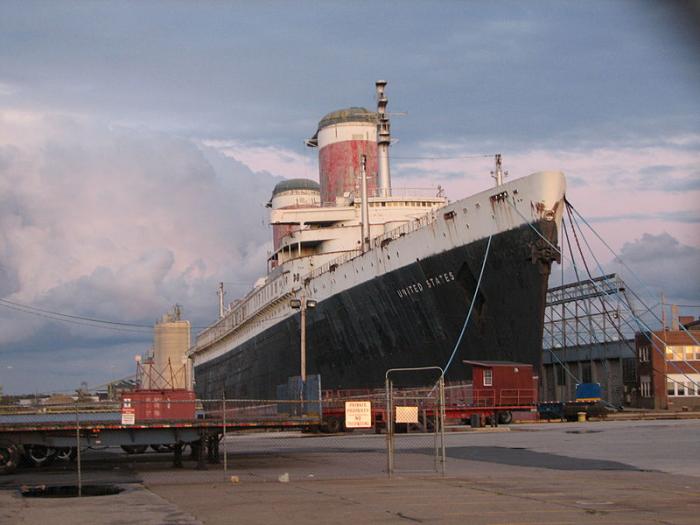 Susan Gibbs, executive director of the SS United States Conservancy and the granddaughter of William Francis Gibbs, the ship's Philadelphia-born designer informed:
"It's a great fixer-upper,"
The United States entered service in 1952 and holds the world record for the fastes ocean liner ever crossed the Atlantic. This project back in the years was supported by the U.S. Navy and was expected to be a ship experiment that had to transport military forces as fast as possible. But at the end the ship wqas never used for such plans by the government. In 1969 after years of trans-Atlantic services carrying 4 presidents Prince Rainier of Monaco, Elizabeth Taylor and thousands of passengers had to be stopped.
Since 1996 SS United States was located on the Delaware River in Philadelphia and was repainted several times. There was plans in the past this ship to become cruise liner but without success for one reason - SS United States was created to be really fast and was not planned to sail slowly for fun.
In 2010 after a donation of almost $6million the conservancy bought the ship. The group has other plans the ship to become an attraction with restaurants, a hotel and banquet facilities, along with a maritime history museum. Why not? There are some retired vessels that become an attraction like he USS New Jersey in nearby Camden and the USS Intrepid in New York — turned into museums. The owners off SS United States have to pay bills and have to find money or the ship will end her existence.
Another similar project is the SS Rotterdam, this vessel was transformed 3 years ago hotel, museum and school in its namesake city in the Netherlands.