North Korea will pay the fine imposed by Panama over the detained for smuggling of illegal weapons ship Chong Chon Gang. The vessel was sailing from Cuba through the Suez Canal to North Korea but under the 10,000 tonnes of sugar were found military weapons. The ship was suspicious, Panama authorities made an inspection and was searching for drugs. What was the surprise when they found undeclared arms!
There will be a settlement between North Korea and Panama over the exact penalty. The North Korean ship was stopped on July 10 when approaching the canal. The vessel was transporting 25 containers with weapons including 2 MiG-21 fighter jets, air defense systems, missiles and command and control vehicles, hidden in the 200,000 sacks of sugar (10,000 tonnes).
The fine imposed on the North Korean ship was $1 million. The vessel is detained together with the 35 crew members at a ex US naval base. According to the lawyer of the crew members, Julio Berrios, the fine was lowered to $670,000. A North Korea officials had to travel to Panama in order to deal with the current situation.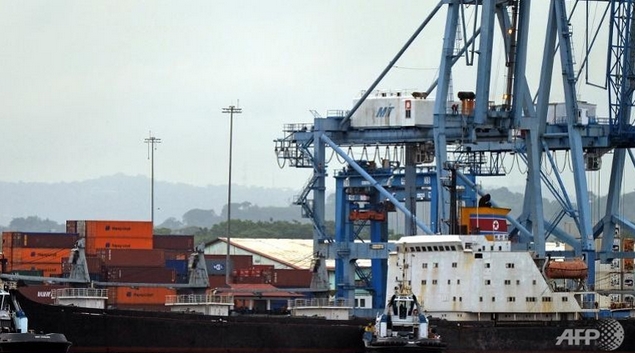 Source: AFP
Mr Berrios said:
"It has been decided to pay the fine within the next 15 days,"
The fate of the arrested crew members is not known for the moment, Panama is using them to be sure that North Korea will pay the fine. Arms trafficking charges could lead to 12 years in jail. There is no decision when the people will be released.
Cuba and North Korea insisted that the weapons aboard the ship Chong Chon Gang were only for refurbishment under a legitimate contract.
Panama did not agree with this explanation because UN arms ban against North Korea because of the suspicious nuclear weapons programme.