Offshore drilling contractor Pacific Drilling has secured more work for a drillship working in the Gulf of Mexico and a new deal for a drillship in Oman.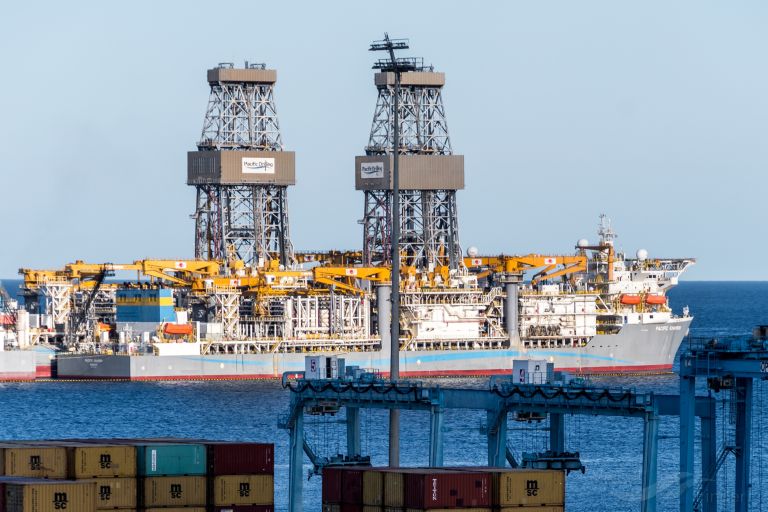 In its quarterly report on Tuesday, Pacific said that Equinor had exercised a second option well for the 2013-built drillship Pacific Khamsin, securing backlog for the drillship into the third quarter 2020.
To remind, Equinor hired the Pacific Khamsin in April 2019 to drill the Monument prospect in the U.S. Gulf of Mexico. The contract was scheduled to start in November 2019 and was scheduled to end in February 2020. The rig was hired for two firm wells with two remaining option wells at a dayrate of $227,000. This includes the base dayrate of $175,000 plus $52,000 for managed pressure drilling device and controls and integrated services package provided as part of the contract.
In August 2019, Pacific revealed that the Pacific Khamsin drillship was assigned to Total for Equinor's second firm well. This deal is expected to run from March 2020 until July 2020. The dayrate will be $252,000, including base dayrate of $185,000 plus $67,000 for MPD and integrated services package provided as part of the contract.
The rig owner also said in the quarterly report that the 2010-built drillship Pacific Bora had been awarded a new one-well contract from Eni in Oman. Pacific has not revealed any further details about this deal with Eni.
It is worth reminding that the Pacific Bora completed operations with Eni in Nigeria in July 2019. The rig's dayrate under this contract in Nigeria was $150,000. 
Pacific books loss in 3Q 
The company's net loss for the third quarter 2019 was $90.8 million compared to net loss of $73.6 million in the second quarter 2019.
Third quarter 2019 contract drilling revenue was $54.3 million, which included $3.1 million in reimbursable revenue. This compared to second quarter 2019 contract drilling revenue of $76.4 million, which included $3.8 million in reimbursable revenue. The decrease in revenue resulted primarily from the Pacific Sharav completing its legacy Chevron five-year contract in late August 2019 and rolling over to continue working for Chevron at a lower dayrate reflective of the current market.
Pacific Drilling emerged from bankruptcy after completing restructuring transactions pursuant to their Chapter 11 plan of reorganization in November 2018.
The predecessor company's net loss in 3Q 2018 was $144.8 million and revenues amounted to $56.7 million.
Source: Offshore Energy Today