Korean firms Polaris Shipping, Korea Midland Power, Hyundai Heavy Industries (HHI) and Siemens Energy Solutions have decided to invest in floating power plant and have agreed to put $940m to create a Floating Storage Regasification Unit (FSRU).
This ambitious project will be ready according to plans in 3 years. The 'Mobile Powership' will have similar design to the known HHI's LNG FSRU with power capacity of 880MW. The floating power plant will be able to handle the needs of power in the time of natural disasters. Polaris Shipping informed that the produced power will be transmitted with the help of the existing infrastructure of cables.
Once all test are performed in Korea, "Mobile Powerships" will be delivered to countries like the Philippines, Indonesia, Brazil, where additional power supply is needed.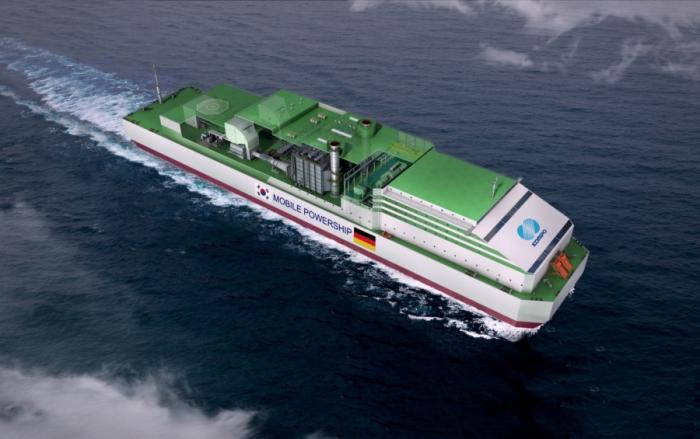 The Floating Storage Regasification Unit will be designed with the joint efforts of Siemens, with their experience in the engineering and with the world class shipbuilding technology provided by Hyundai Heavy Industries.
The project has advantages because:
1) It does not need large land requirements.
2) Efficiencies of the shipbuilding process.
3) Construction time is shortened.
4) Existing infrastructure of cables will lower the costs.
Hyundai Heavy Industries announced:
"This Powership integrates the LNG FSRU, the model first designed and built by Hyundai, with a top-of-the-line combined cycle unit with a capacity of 880 MW, which will give birth to an innovative naval architecture through combination of shipbuilding and plant engineering. We plan to target the overseas newbuilding market upon successful launch of the project."