The warming on the Northern Sea Route gives new business opportunities for the countries. The Russian Maritime Register of Shipping (RS) is seeing a boost and a growing interest in the development of LNG and offshore projects in the Arctic. Russian President Vladimir Putin has ordered his military leaders to deploy military forces in the region in order to protect Russia's national interest.
Georgiy Bedrik, head of RS' business development division informed a week ago:
"In the Russia now there is a newbuilding programme for the ice breakers and currently we have six icebreakers under construction including one nuclear ice breaker,"
Russian register sees large number of icebreakers in years, in future more orders are expected. Next year are planned 2 nuclear powered icebreakers. The future fast development of the Northern Sea Route will lead to increased marine traffic to the Russian ports. The LNG carriers sector will need more and more newbuildings.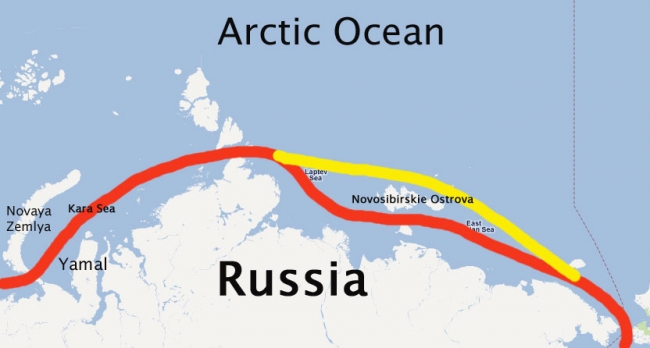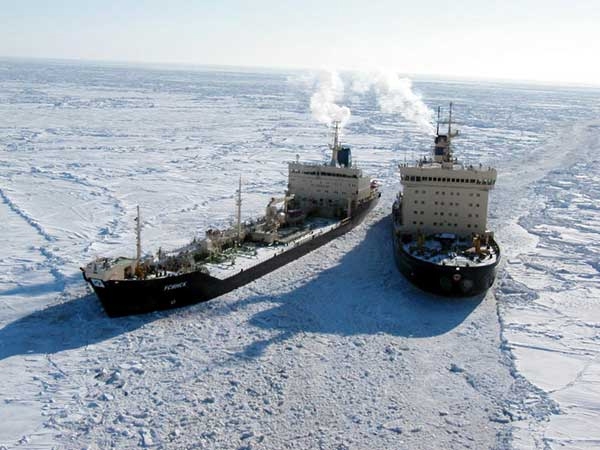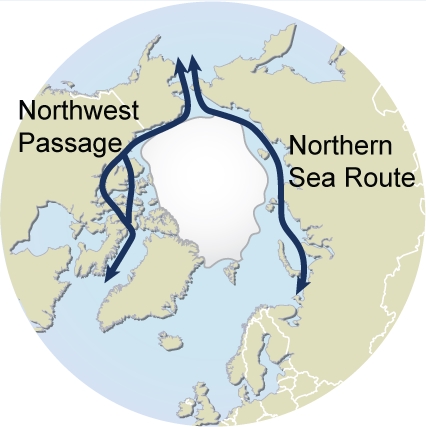 Bedrik anounced:
"We see this market [LNG] has very good prospects due to the upcoming projects especially in the north of Russia such as the Yamal LNG project,"
The Yamal LNG project will need 16 LNG carriers, an ice class Arc7, which already have been ordered at Daewoo Shipbuilding and Marine Engineering. These icebreakers will be the first LNG carriers with such a high ice class. It is curious to note that they will be designed to operate in temperatures of -52 Celsius.
Recently, Canada claimed the continental shelf under the North Pole, Russia and Denmark also claim parts of the resource-rich region. Many countries are interested in the Arctic resources estimated to be 30% of the world's undiscovered gas and 15% of the undiscovered oil.
Russia is preparing to re-open an old airbase left 20 years ago on the Novosibirsk Islands in the high Arctic. More and more air bases will be opened in the future. 6 years ago, explorers from Russia, sailing in mini-submarines planted their contry's flag on the seabed 4,200m (14,000ft) below the North Pole to mark the territory.
Background information:
1) Rosneft and Gazprom received many licenses for offshore activities in the Arctic region.
2) North Pole is protected by international law and no country has authority over that territory.