The U.S. warship, USS Cowpens, sailing in international waters in the South China Sea had to take evasive maneuvers in order to escape possible collision with a Chinese aircraft carrier in the area. The U.S. Pacific Fleet informed for the incident as the U.S. guided missile cruiser was sailing in the vicinity of the Chinese warship.
The tension in the region escalated following the Beijing's declaration of an Air Defense Identification Zone. There was a similar incident on December 5, 2013 when USS Cowpens had to change the course to avoid collision with another Chinese warship.
U.S. official said:
"Eventually, effective bridge-to-bridge communications occurred between the U.S. and Chinese crews, and both vessels manoeuvred to ensure safe passage," a defence official, speaking on condition of anonymity, said in an email."
The U.S. warship USS Cowpens had been in the region to help the Philippines after the massive typhoon last month. There are Chinese warships in the South China Sea to watch for possible violations of the new air zone. According to this announcement, all aircraft passing through this zone must follow the Chinese regulations. The United States, Japan, Taiwan and other countries do not agree with the current air zone boundaries. There are many territorial disputes among countries in the region.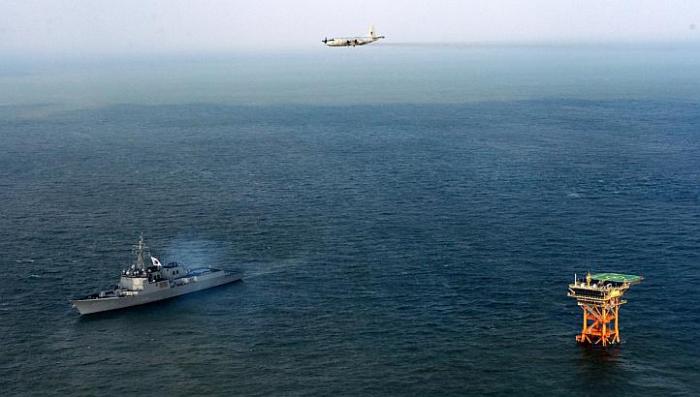 It is not clear why the Chinese warship was sailing to the U.S. warship. Beijing denied allegations for aggressive actions.
A U.S. officials announced:
"U.S. leaders have been clear about our commitment to develop a stable and continuous military-to-military relationship with China,"
"Whether it is a tactical at-sea encounter, or strategic dialogue, sustained and reliable communication mitigates the risk of mishaps, which is in the interest of both the U.S. and China,"
"It is not uncommon for navies to operate in close proximity, which is why it is paramount that all navies follow international standards for maritime rules,"